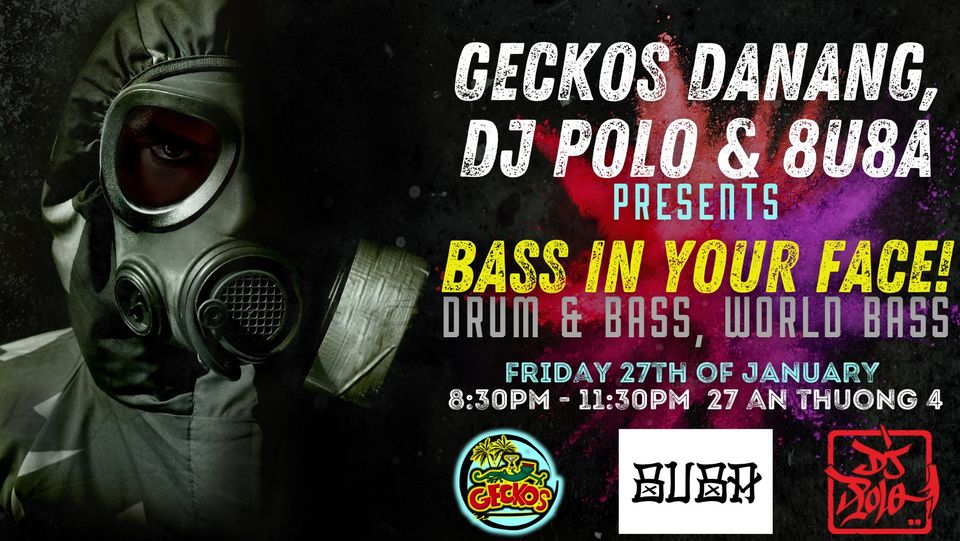 BASS IN YOUR FACE! The D'n'B Event Everyone's Been Waiting For!!! World Bass & Drum&Bass!
Lovers of Drum & Bass, Your Time is NOW!
Geckos Danang Presents: 𝘽𝘼𝙎𝙎 𝙄𝙉 𝙔𝙊𝙐𝙍 𝙁𝘼𝘾𝙀!

Featuring: 𝔻𝕁 ℙ𝕆𝕃𝕆 & 𝟠𝕌𝟠𝔸!
Slamming some Global Bass, Drum 'n' Bass, & possibly some Jungle for your eargasmic pleasures!
The night when your soul finally re-enters your body!
Where you can get into & out of your mind on the dancefloor!
This is: 𝘽𝘼𝙎𝙎 𝙄𝙉 𝙔𝙊𝙐𝙍 𝙁𝘼𝘾𝙀!
Kicking off at 8:30pm! 

Geckos Danang 

27 An Thuong 4, See You There!