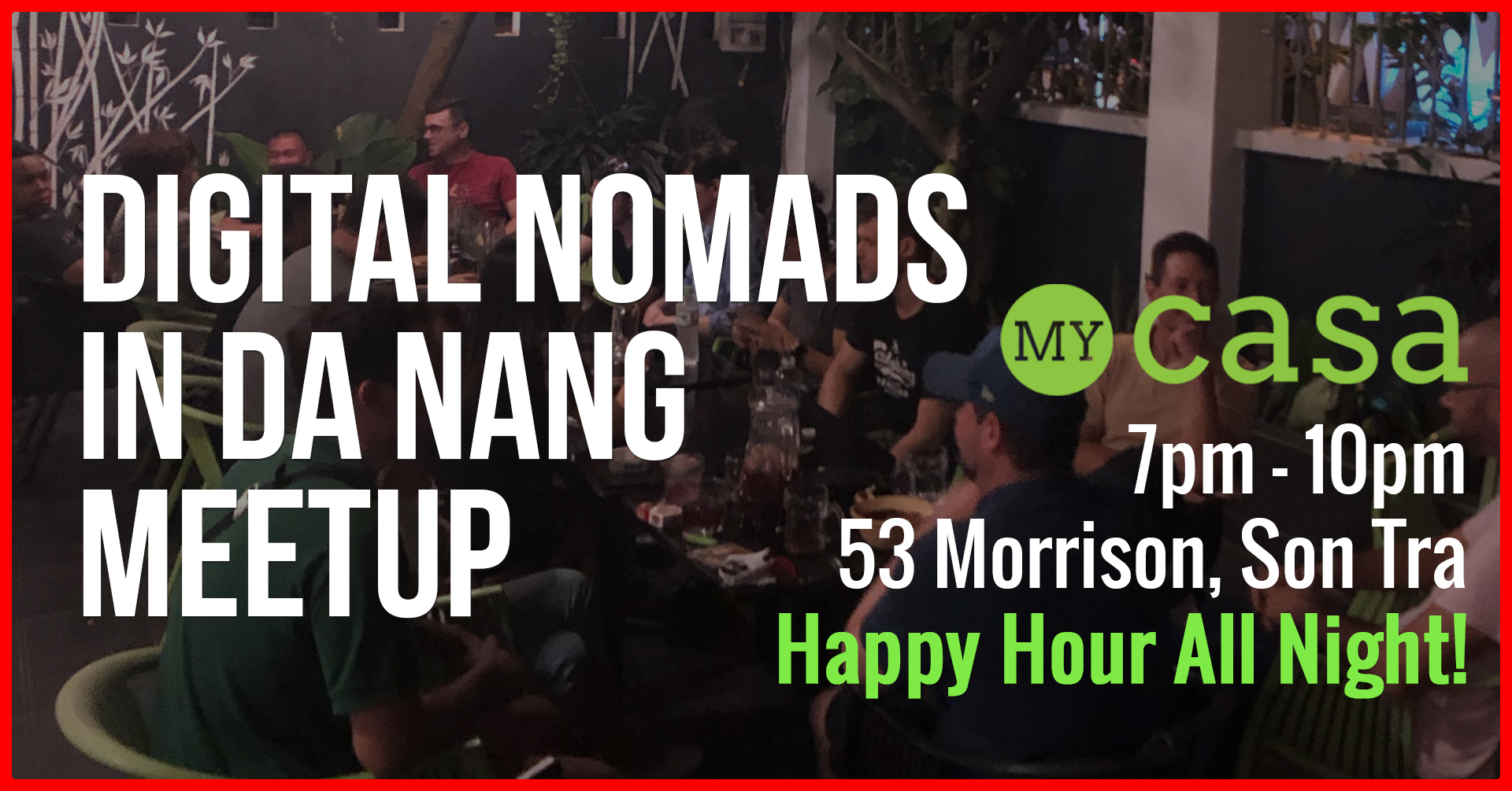 Digital Nomads in Da Nang Meetup
Calling all digital nomads, remote workers, and business builders!
My Casa will be hosting our Digital Nomad Meetup next Friday!
Come to connect with other like-minded people living in or passing through Da Nang City.
Whether you're working as a freelancer, running your own business, or just curious to learn what others are up to come join us for ALL NIGHT HAPPY HOUR!
See you all next week!