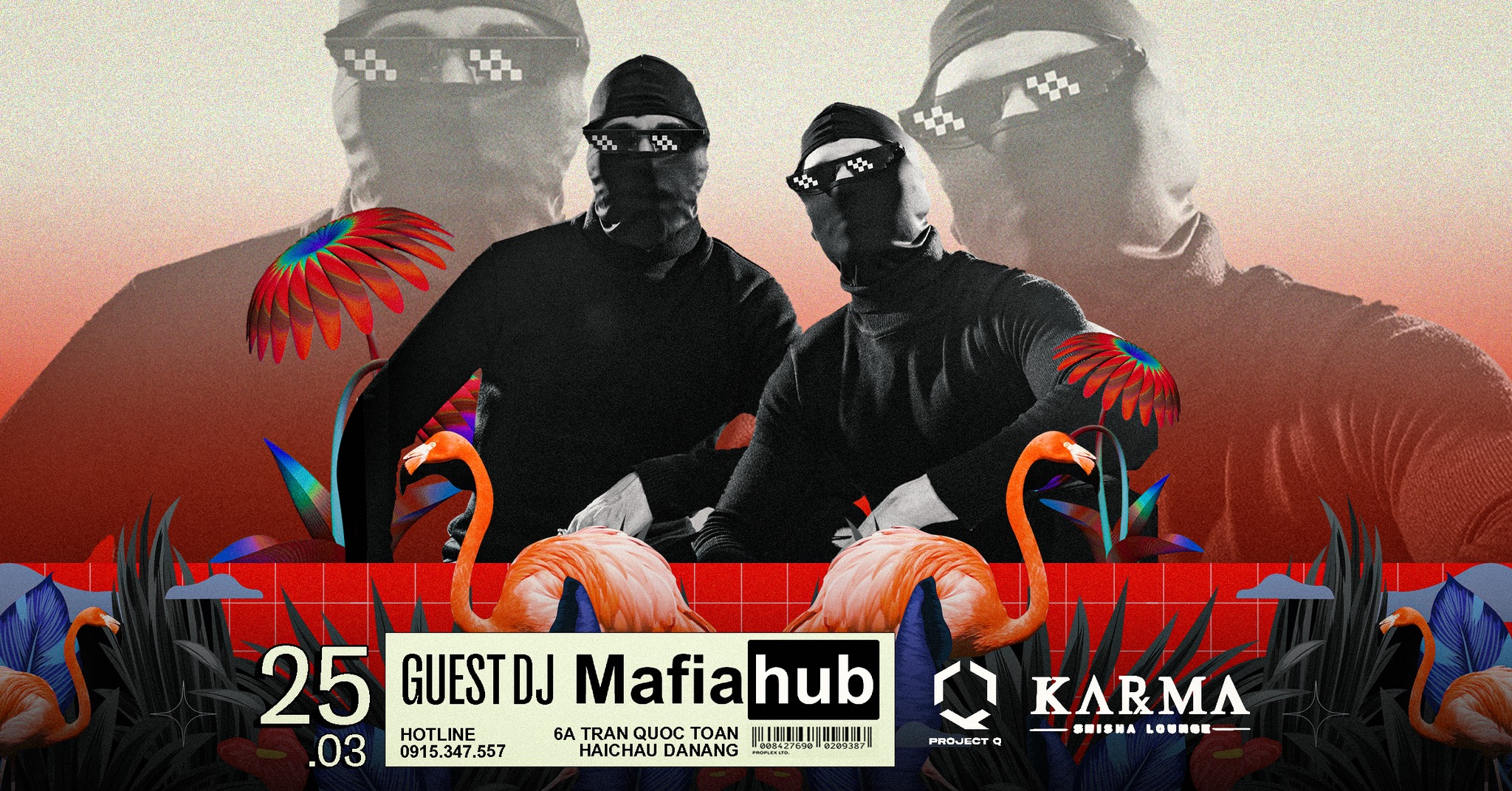 KARMA DA NANG | GUEST DJ MAFIA HUB
𝐊𝐀𝐑𝐌𝐀 𝐃𝐀 𝐍𝐀𝐍𝐆 | 𝐆𝐔𝐄𝐒𝐓 𝐃𝐉 𝐌𝐀𝐅𝐈𝐀 𝐇𝐔𝐁
→ Saturday (March 25) ←
The appearance of the mysterious DJ duo 𝗠𝗮𝗳𝗶𝗮 𝗛𝘂𝗯 is conducting a search for the Karma music space. With the style of an assassin and skillful technique, they confidently shoot out into the stands with catchy House, Techno and Electronic tunes. This time at Karma, the Mafia Hub squad is sure to bring an explosive party night.
Let's wait for interesting details at Karma on March 25th!
————————————
Sự xuất hiện của bộ đôi DJ bí ẩn 𝗠𝗮𝗳𝗶𝗮 𝗛𝘂𝗯 đang tiến hành truy lùng không gian âm nhạc Karma. Mang phong cách của một sát thủ cùng kĩ thuật điêu luyện, họ tự tin bắn ra khán đài những giai điệu House, Techno và Electronic lôi cuốn. Lần này tại Karma, biệt đội Mafia Hub chắc chắn sẽ mang đến một đêm party bùng nổ.
Cùng chờ đón chi tiết thú vị tại Karma 25/03 tới nhé!
Karma Danang,
Where Trends are set, dreams come true and memories are created.
————————————
♞♞♞𝗧𝗵𝗲 𝟭𝘀𝘁 𝗟𝗼𝘂𝗻𝗴𝗲 𝗶𝗻 𝗗𝗮 𝗡𝗮𝗻𝗴 ♞♞♞
𝗛𝗼𝘁𝗹𝗶𝗻𝗲: 0915 347 557
𝗔𝗱𝗱𝗿𝗲𝘀𝘀:

Karma Danang – 6A Tran Quoc Toan, Hai Chau, DaNang City.