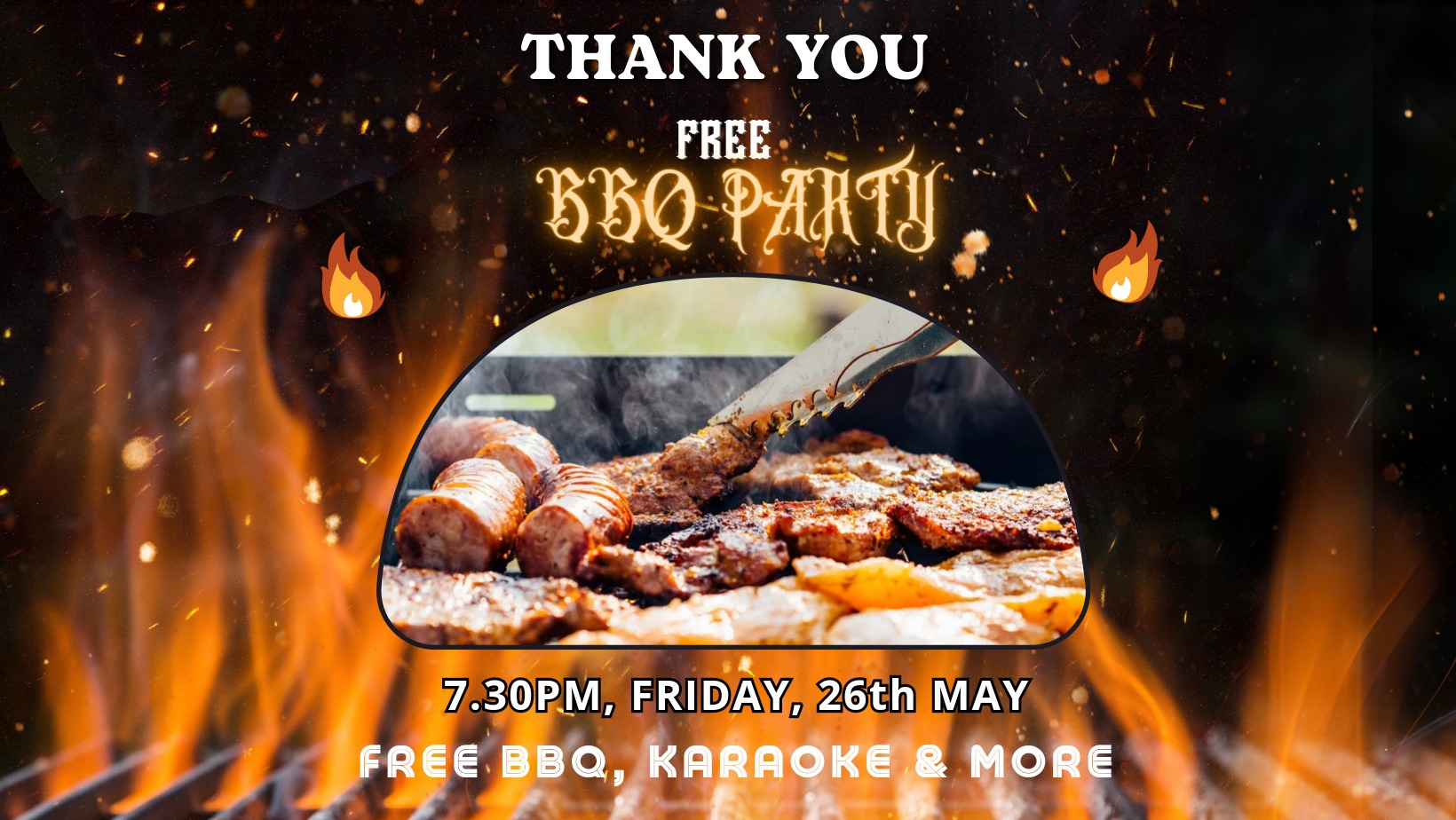 Mellow n Joy – Free BBQ Party
𝐅𝐑𝐄𝐄 𝐁𝐁𝐐 𝐏𝐀𝐑𝐓𝐘 – 𝐌𝐎𝐍𝐓𝐇𝐋𝐘 𝐄𝐍𝐃𝐈𝐍𝐆 𝐏𝐀𝐑𝐓𝐘

_English Below_
Một tháng nữa lại sắp trôi qua, cũng là lúc JOY gửi lời cảm ơn đến tất cả quý khách hàng và bạn bè đã luôn ủng hộ JOY trong suốt một tháng qua.
Thân mời bạn đến với Đêm BBQ miễn phí tại Mellow n Joy với:

Món nướng BBQ miễn phí

Salad, snack, trái cây

Happy hours cho các món cocktails và rượu
Ngoài ra chúng mình còn có các hoạt động đặc biệt:

KARAOKE

Từ 7.30h tối, thứ 6 ngày 26/5

Mellow n Joy, 41 Ngô Thì Sĩ, Đà Nẵng.
____________________
Thankful of all friends and lovely customer for support JOY's bar, we will have the MONTHLY ENDING PARTY on the this friday.
Kindly invite you to our party with:

Free BBQ

Free Snack: Vietnamese beef bologna, bread, salad.

Happy hours for all cocktails and spirits
Specially:

Karaoke all night long
Warmly welcome everyone to Mellow n Joy

7.30PM, Friday, 26th May

Mellow n Joy, 41 Ngô Thì Sĩ, Đà Nẵng
𝑳𝒆𝒕'𝒔 𝒑𝒂𝒓𝒕𝒚!
𝑴𝒆𝒍𝒍𝒐𝒘 𝒏 𝑱𝒐𝒚 – 𝒕𝒉𝒆 𝒃𝒂𝒓 𝒐𝒇 𝒓𝒂𝒊𝒏𝒃𝒐𝒘
================
MELLOW N JOY – Coffee & Bar

41 Ngo Thi Si Street, Ngu Hanh Son District, Da Nang.

Hotline: +84 77 558 4472
COFFEE, BEERS, COCKTAILS, WINE
OPEN: 3PM – Late