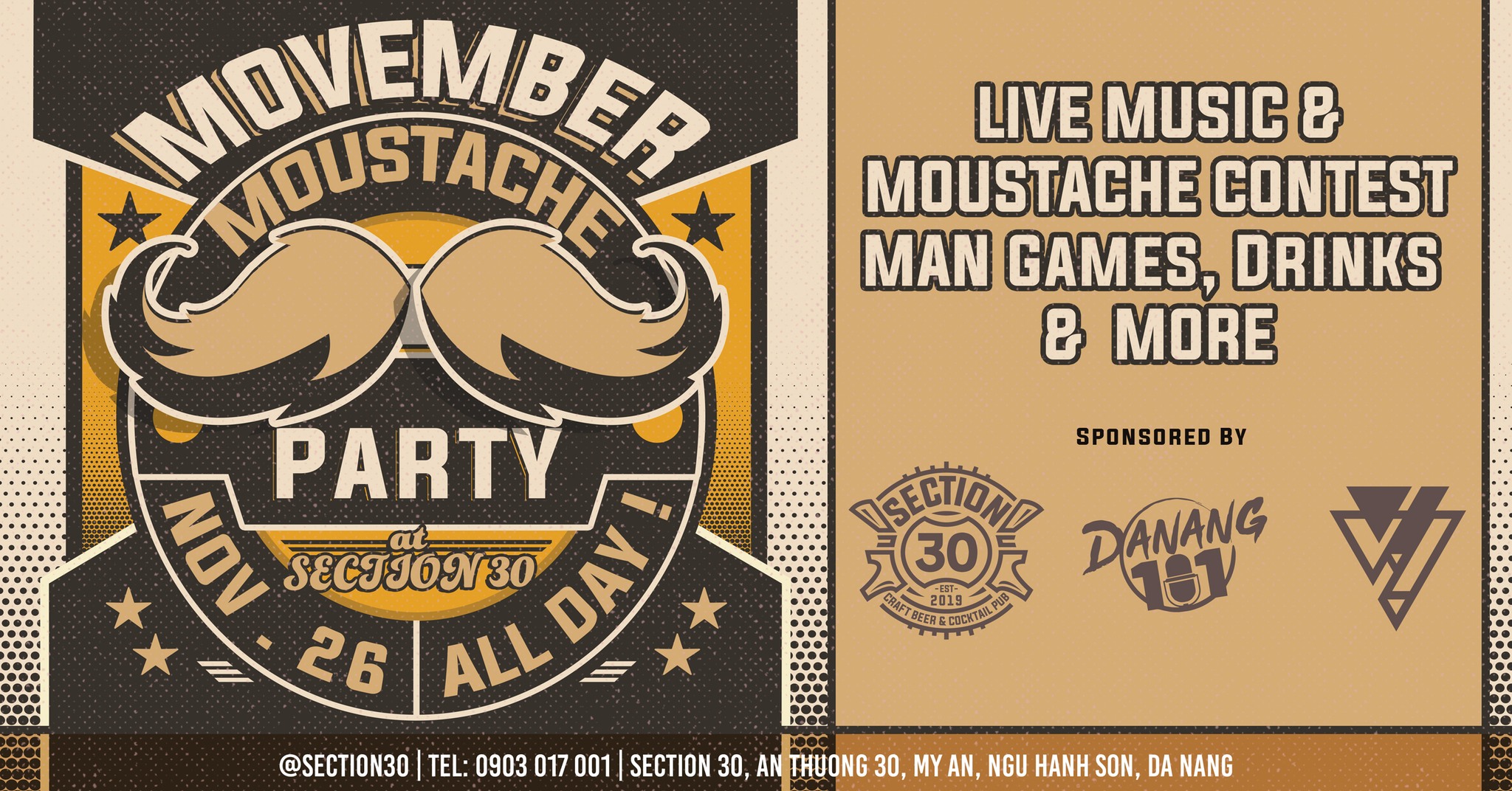 Movember 2022 at Section30
Movember is here, and that means it's time to start growing out your mustaches! This annual event raises awareness for men's health issues, such as prostate cancer, testicular cancer, and mental health. So get out there and start growing! And don't forget to donate to a good cause while you're at it.
Section 30 will, for the 3rd Year in a row, be hosting a Movember event, which will be three times as epic!
This Year we will feature "strong man" games such as "one v one" tug-of-war, arm wrestling contest, and more. AND We will have prizes for the most creative facial hair (Men and women can partake). OH, and yes, LIVE MUSIC too!!
We have other surprises we will be posting about as we get closer to the date, so check back often and see you on Nov 26th!
—
We will select a local charitable organization to receive a donation of the fund raised at the Movember event.
—-
We are looking for Partners to work with; if you want to collaborate for this Year's Movember event, reach out and let us collaborate!
—
This Event is Sponsored by :
@section30 : One of the most chill bars in all of Da Nanag.
@Danang101 : The Heart of the city, uniting ex-pats and locals with news on events and more
@Spectraventures : Marketing and graphics assistance