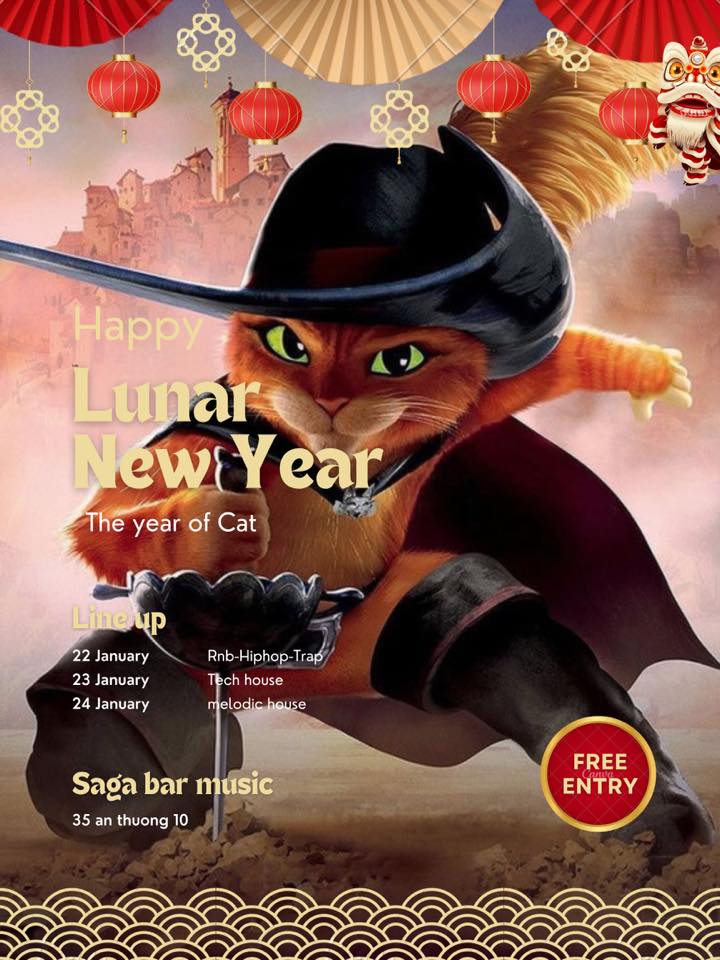 Puss in boots
Năm con mèo
Quán con mèo
Kể chuyện con mèo
Mèo DiHia – Một nhân vật trong câu chuyện cổ tích Italy truyền khắp Bắc Âu, lịch sử gần 500 tuổi.
Được xây dựng thành phim và là biểu tượng giàu cảm xúc của giới giải trí hoạt hình.
Và Tết Nguyên Đán năm Quý Mão 2023 này- câu chuyện mèo DiHia sẽ được kể lại bằng âm nhạc dưới sự dẫn dắt của các phù thuỷ DJ đến từ SaGa. Hãy cùng nhau viết lên từng chương của cuộc phiêu lưu này thôi nào, hứa hẹn sẽ có những thăng trầm, gia vị cuộc sống nhưng cái đích cuối cùng vẫn là hướng đến một tương lai đầy màu sắc.
22-1 Chương 1: Vạch kế hoạch, lên đường và đương đầu vs thử thách
23-1 Chương 2 : Nắm bắt cơ hội, không lãng phí thời gian
24-1 Chương 3: Cuộc sống tươi đẹp "Year of CAT
CAT shop
Tell the story of the CAT"
DiHia Cat – A character in an Italian fairy tale spread throughout Northern Europe, nearly 500 years old history.
Built into a movie and is an emotional symbol of the cartoon entertainment world.
And this Lunar New Year 2023 – the story of the cat DiHia will be told by music under the guidance of "DJ witches" from SaGa. Let's write each chapter of this adventure together, promising to have ups and downs, spice up life but the final destination is still towards a colorful future.
22-January Chapter 1: Make a plan, hit the road and face the challenge
23-January Chapter 2: Seize the opportunity, don't waste time
24-January Chapter 3: Life is beautiful