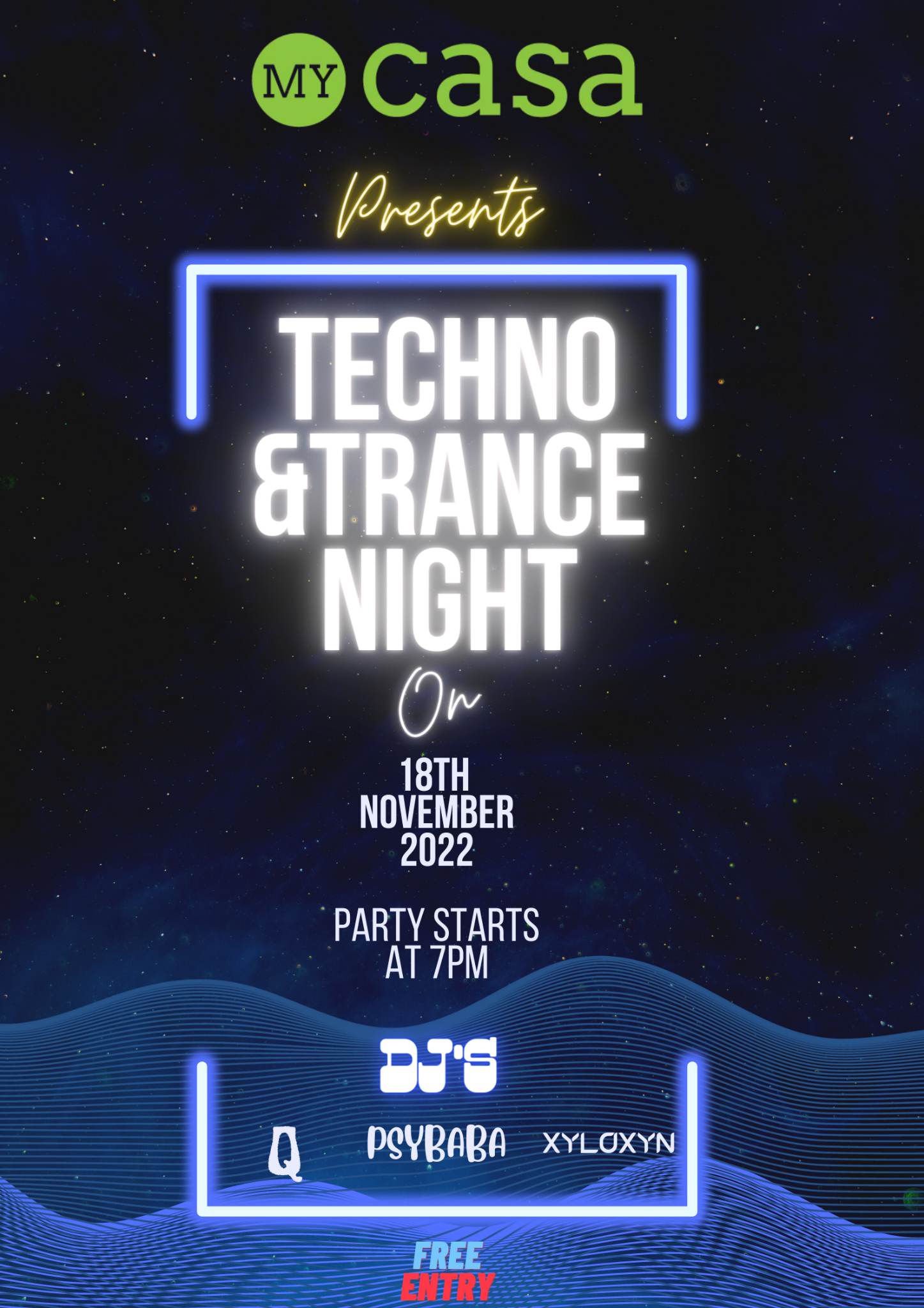 Techno & Trance Night
Event created for Techno & Trance lovers.
Good vibes only
Calling out to all the psy trance and techno lovers in the city to join us for a fun filled night at MY CASA.
We have a extraordinary line up of Dj's from around the world to give you an experience of a lifetime.
Dj XYLOXYN originally from South Africa is a seasoned traveler with mad skills. His genre of music is progressive and can sweep you right of your feet.
Dj Q is a native from Vietnam. She has traveled the world and been a part of the biggest music scenes around the world. Her genre of music is techno and will get you grooving.
Dj PsYBaBa comes from the birth place of PsyTrance i.e India. He is a world traveler and has a wide range of skills that might amaze you. His genre of music is dark psy and plays tunes which will trip you out of your mind and get you moving like you have never before.
So, save the date and come join us for a banging night at My Casa.