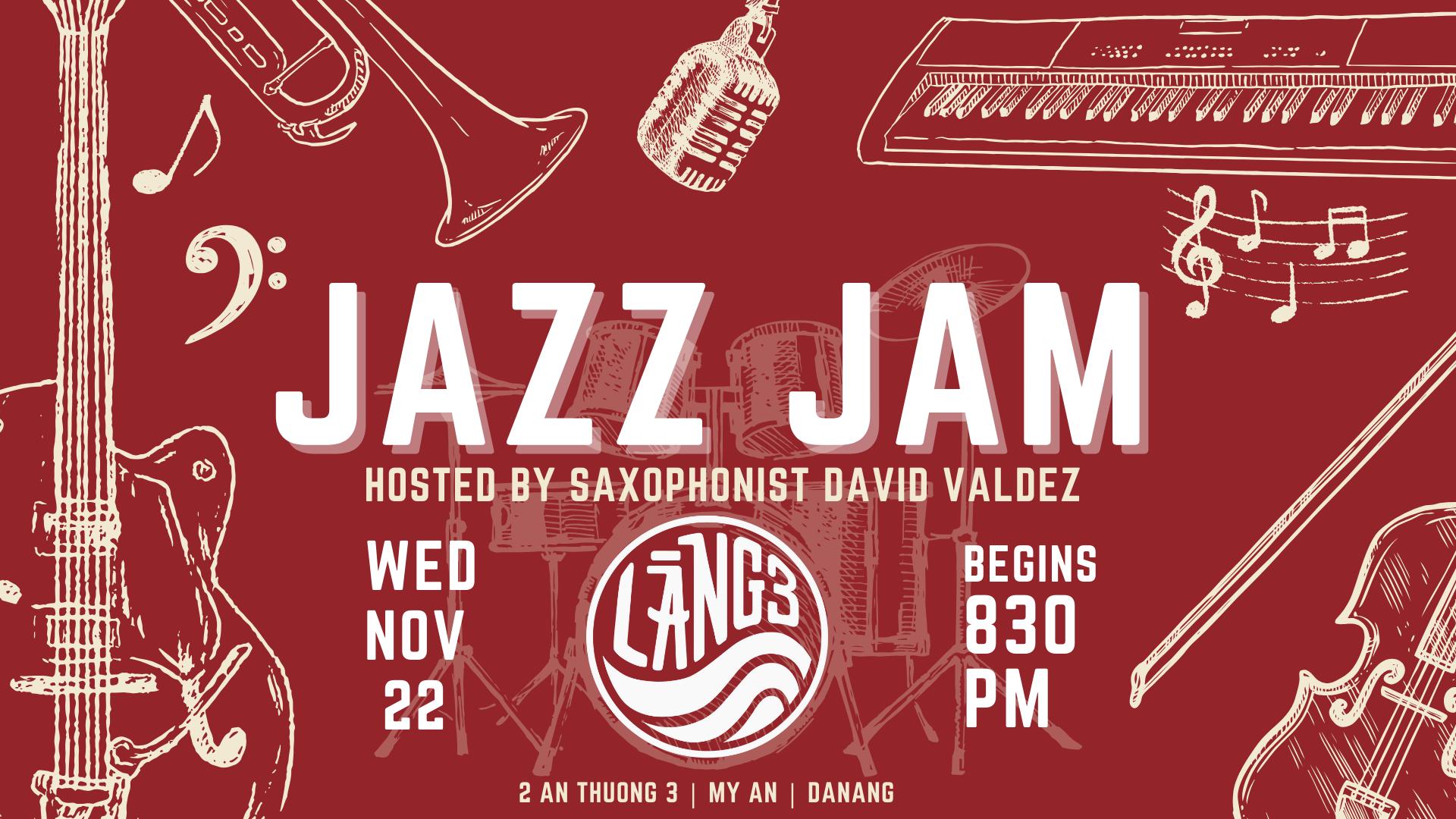 The Jazz Jam
Welcoming you to centre stage!
Be apart of the show and share your talents alongside with the amazing David Valdez on the Saxophone. Bring your vocals or instruments to jam on in true jazz form -this improv free flow session will be a one of a kind experience.
**Free Classic Juice or Beer for every performer that comes on stage**
Incase you would like to indulge in this unique symphony without performing, the cozy atmosphere is great to kick back, unwind and cheers to getting half-way through the week.
Join us on our staple jazz night!
Date: Wednesday, November 22
Begins: 8:30PM
Location: LANG3
2 An Thuong 3
My An, Danang