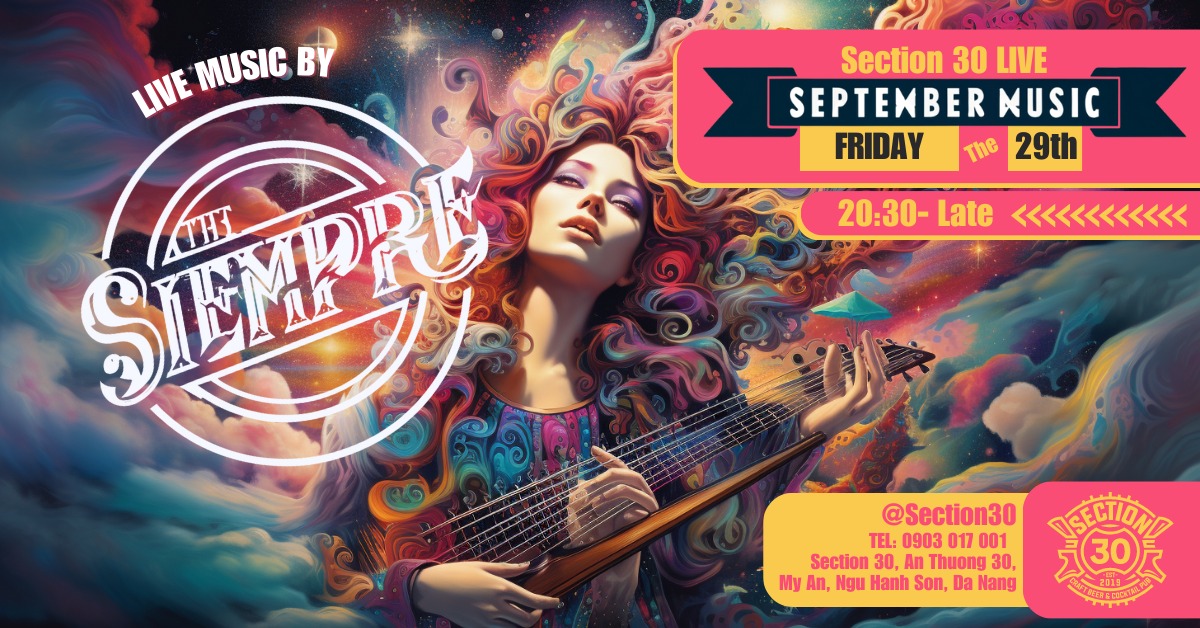 THE SIEMPRE – Live at Section30
Calling all music lovers!
Join us for a night of live music with the Siempre Band at Section30 on Sep 29th. The show starts at 8:30pm (20:30) and goes until late.
Siempre is a fusion band that combines all elements. Their energetic and upbeat music is sure to get you dancing the night away.
There is a full bar and food menu available.
The show is all ages.
Seating is limited, so arrive early to get a good spot.
We look forward to seeing you soon!
𝙷𝙰𝙿𝙿𝚈 𝙷𝙾𝚄𝚁 𝟰𝗣𝗠 – 𝟳𝗣𝗠 

Đừng quên liên hệ với chúng tôi để đặt bàn trước nhé 

Please ring our hotline or DM us for table bookings 

================
SECTION30 DANANG – Buzzy open-air bar

An Thuong 30 Street, Ngu Hanh Son District, Da Nang.

 Hotline: +84 90 301 70 01
HAPPY HOUR: 4pm-7pm
LIVE MUSIC WEEKENDS
GROUP/EVENT BOOKING