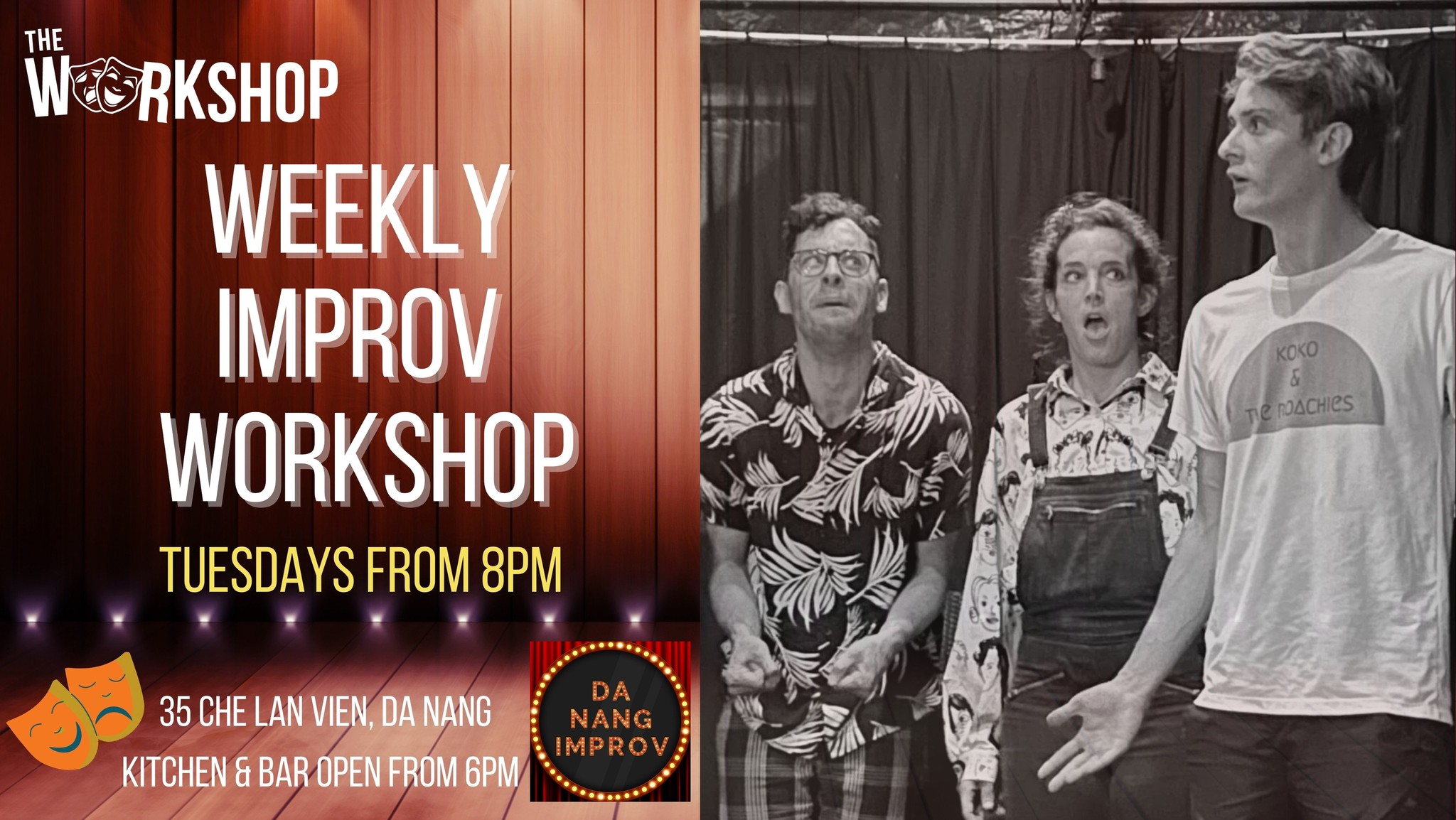 Weekly Improv Workshop
Come and join Da Nang Improv in their weekly improv jams!
What is Improv?
Have you seen "Whose Line is it Anyway?" Well it's kind of like that. Made up scenarios, games, becoming different characters, word games, create a scene just from a given relationship or location.
They play theatre games, group games, do pair work & perform skits using various activities and challenges.
Making up scenes on the spot!
It's all about acting and reacting, and having fun. There's no pressure and no mistakes. Just say yes!
We'll start with some fun and easy group warm-up games to get the creative juices flowing. Then we'll play theatre games in pairs, trios, 4's and more, in which anyone from any culture or background can take part. The workshop leaders speak English but anyone is welcome if you'd like to play in a mix of English and your language.
This is the perfect opportunity for anyone who's ever been interested in acting or improvisation to immerse themselves in a non-judgmental environment where we focus more on fun than anything else.
20k donation welcome
Join us at :
The Workshop every Tuesday from 8pm
35 Che Lan Vien, My An, Da Nang
Da Nang Improv are a group of improvisational performers who love acting and making up scenes on the go. We meet every Tuesday and perform an improv show every couple of months. Many of us take part in other theatre shows, music and creative happenings around Da Nang.
Contact The Workshop or @Da Nang Improv to see if we can create something special just for your event!