On September 7, 2022, the World Tourism Awards Ceremony for Asia and Oceania 2022 was held in Ho Chi Minh City. Da Nang was honored as Asia's Leading Festival and Event Destination 2022. This is the second time Da Nang has received this noble award since 2016.
The World Travel Awards is the world's leading award in the tourism industry, which has been held annually since 1993 to honor the outstanding achievements of the tourism industry in all fields.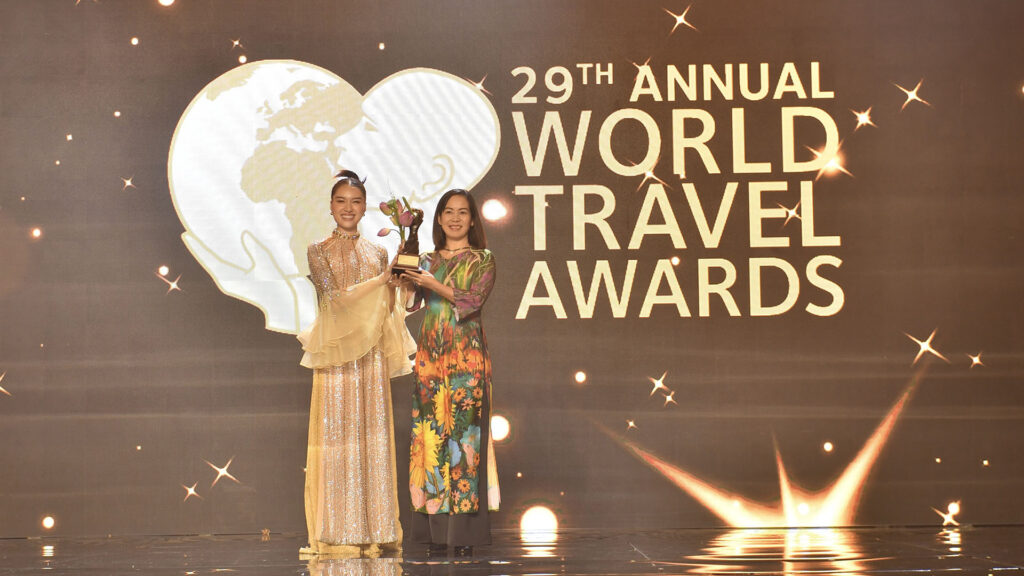 In this nomination round, Da Nang has surpassed the top 8 destinations in Asia such as Bangkok – Thailand, Beijing – China, Hong Kong, Kuala Lumpur – Malaysia, Macau, Seoul – South Korea, Shanghai – China, and Singapore to be named at this prestigious award ceremony. Being selected as the awarding city for the World Travel Awards 2022 in Asia and Oceania as well as being honored as "Asia's Leading Festival Event Destination" not only continues to affirm the prestige and class of Da Nang but also registers Da Nang – Vietnam in the list of modern and safe destinations with many international events on the global tourism map.
The title of "Asia's Leading Festival and Event Destination 2022" is a great motivation for the Da Nang tourism industry after a long time affected by the Covid-19 epidemic. Furthermore, this is also a good opportunity to promote and further promote the image of Da Nang tourism to countries around the world, worthy of the status of a tourist city worth living in and worth visiting.
With the orientation as an event and festival destination, Da Nang also focuses on developing the MICE policy – a type of tourism that combines conferences, seminars, and events. After more than a year of pilot implementation, the program has received a positive response from domestic and foreign organizations and business communities. In the coming time, the tourism industry will continue to implement the MICE policy to attract many regional and international events and conferences.