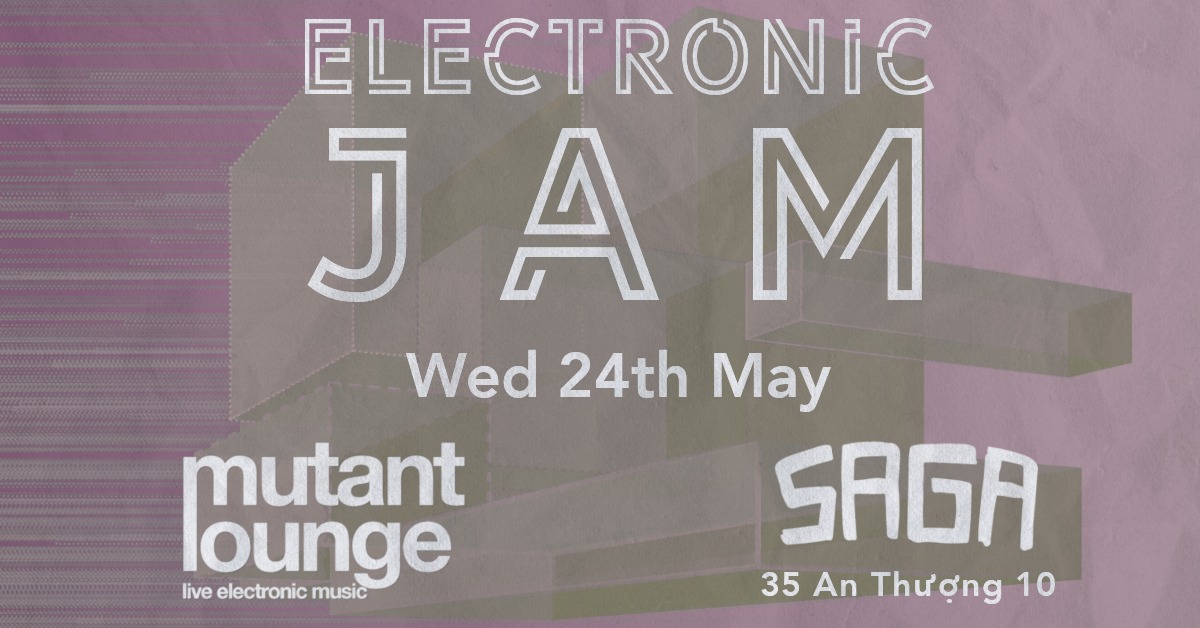 Mutant Lounge – electronic jam #6
[ tiếng Việt bên dưới ]
Mutant Lounge is hosting open electronic jam sessions!
Do you have an electronic instrument?
Do you have a midi controller you use with your laptop?
Do you have some music you've been producing that you'd like to get feedback on?
Come and join us!
We'll give space for people to set up and jam, as well as some time for producers to play their newest productions on the big sound system.
Audience also welcome to join and listen and chill.
Any genre, any style, any sound, any skill or experience level – all are welcome.
*byo cables pls
—
Mutant Lounge là một chương trình đang tổ chức các buổi giao lưu âm nhạc điện tử !
Bạn có nhạc cụ điện tử?
Bạn có bộ điều khiển midi mà bạn sử dụng cùng với laptop!
Bạn có một số bản nhạc bạn đang sản xuất mà bạn muốn nhận phản hồi không?
Hãy đến và tham gia với chúng tôi!
Chúng tôi sẽ cung cấp không gian để mọi người thiết lập và giao lưu, cũng như dành thời gian để các producers phát hành các sản phẩm mới nhất của họ trên hệ thống âm thanh lớn.
Mời quý thính giả cùng tham gia lắng nghe và thư giãn.
Mọi thể loại, mọi phong cách, mọi âm thanh, mọi trình độ kỹ năng hoặc kinh nghiệm – tất cả đều được chào đón.