The Danang City People's Committee has taken a significant stride towards reviving tourism and expanding its international visitor base by engaging in discussions and negotiations with airlines and travel companies in India. The primary aim of these deliberations is to establish a direct flight route between India and Danang, thereby facilitating an increased flow of tourists to the city.
A delegation led by Director Truong Thi Hong Hanh of the Danang Department of Tourism embarked on an official visit to New Delhi and Gurugram, the largest city in the North Indian state of Haryana, which is home to several airline headquarters.
As part of this diplomatic mission, the Danang Department of Tourism engaged in direct dialogues with prominent carriers such as Air India, Vistara, and Indigo Airlines. They shared vital information about Danang as a destination, highlighting the city's considerable growth potential in the Indian tourist market and the attractive incentives offered by Danang to international airlines interested in launching new direct air routes. In return, the Danang officials received valuable insights and proposals from their aviation counterparts regarding the expansion of flight networks to Danang.
Representatives from the Embassy of Vietnam in India were also present at these meetings, alongside officials from Danang International Airport – International Terminal Investment and Operation Joint Stock Company, and IndiGo Airlines in Vietnam.
Mrs. Truong Thi Hong Hanh emphasized that Danang has garnered popularity among Indian tourists due to its picturesque beach resorts, reputable hotel brands, captivating theme parks, vibrant nightlife, and diverse culinary offerings. Additionally, Danang's proximity to world cultural heritage sites has earned it the distinction of being dubbed "Asia's leading festival and event destination."
The increasing number of Indian visitors to Danang underscores the city's allure. In the first nine months of 2023, Danang welcomed over 95,000 Indian visitors, accounting for nearly 50% of the total Indian visitors to Vietnam.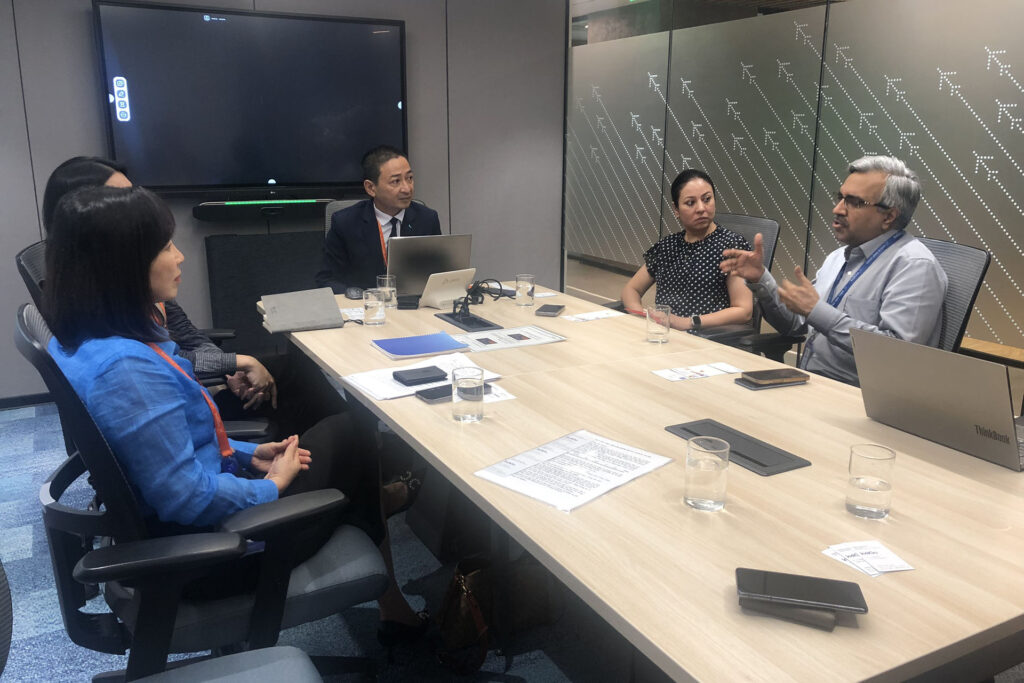 The Danang Department of Tourism is committed to providing tailored support to airlines operating flights to Danang. This support includes promotional initiatives for new routes, welcoming programs for inaugural flights, foreign promotion programs, and acting as a liaison between airlines and tourism businesses to create enticing and preferential travel packages, thus fostering tourist exchanges between Danang and major Indian cities.
During discussions, it became apparent that airlines are keen on expanding their flight networks to Southeast Asia, with Vietnam, particularly Danang, being a favored destination. Vistara and IndiGo Airlines are actively considering the possibility of launching direct flights to this central coastal Vietnamese city.
Furthermore, during their visit, the Danang Department of Tourism organized meetings with travel companies that bring tourists to Vietnam and Danang. These companies, including Motherson Air Travel, Dream Trip4U, Luxury Vacations & Holiday, and ATG Holidays, cater to various segments such as MICE (Meetings, Incentives, Conferences, and Exhibitions), FIT (Free Independent Travelers or Tourists), and high-end family travelers, aligning perfectly with Danang's customer market orientation.
These travel representatives were notably impressed by the diverse and high-quality products and services offered by Danang to tourists. Indian tourists, in particular, have a preference for spending at least four nights at 4-5-star hotels in Danang while indulging in entertainment activities, nighttime attractions, bars, pubs, and spa experiences. Danang's offerings align harmoniously with the preferences of Indian customers, providing an attractive array of products.
Mr. Anuj Anand, Sales Director of Motherson Air Travel, expressed his intent to introduce his guests to new destinations, with Danang prominently on the list. Mr. Vinay Arora, Director of ATG Holidays, expressed his satisfaction and amazement at the quality of Indian hotels and restaurants in Danang. Having brought MICE delegations to Danang, Mr. Vinay, and Ms. Aishwarya Arora of Luxury Vacations & Holidays company, highly commended the MICE policies offered by the city for such delegations.
The business trip proceeded smoothly, thanks to the collaborative efforts of Indian travel and aviation partners and the active support of the Embassy of Vietnam in India. This cooperative endeavor is poised to expedite the introduction of direct flights and drive a surge in the number of Indian visitors to Danang in the near future.