The Grand Cascade is an architectural construction with the theme of Ancient Greece. The key role of the construction is the collection of more than 40 golden statues.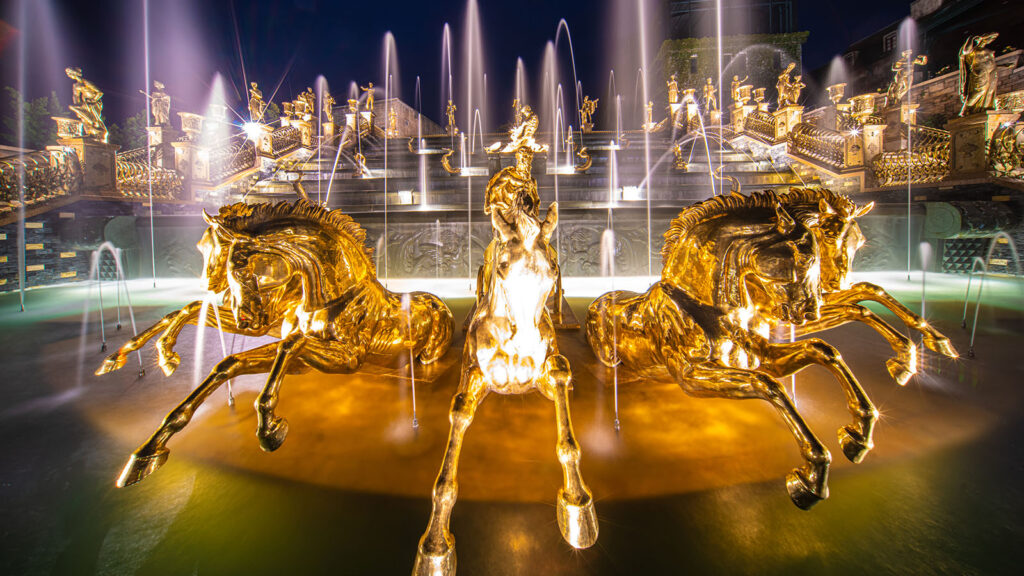 These statues are made by Frilli Gallery – a famous Italian brand in art sculptures with over 150 years of history – as Sun Group ordered.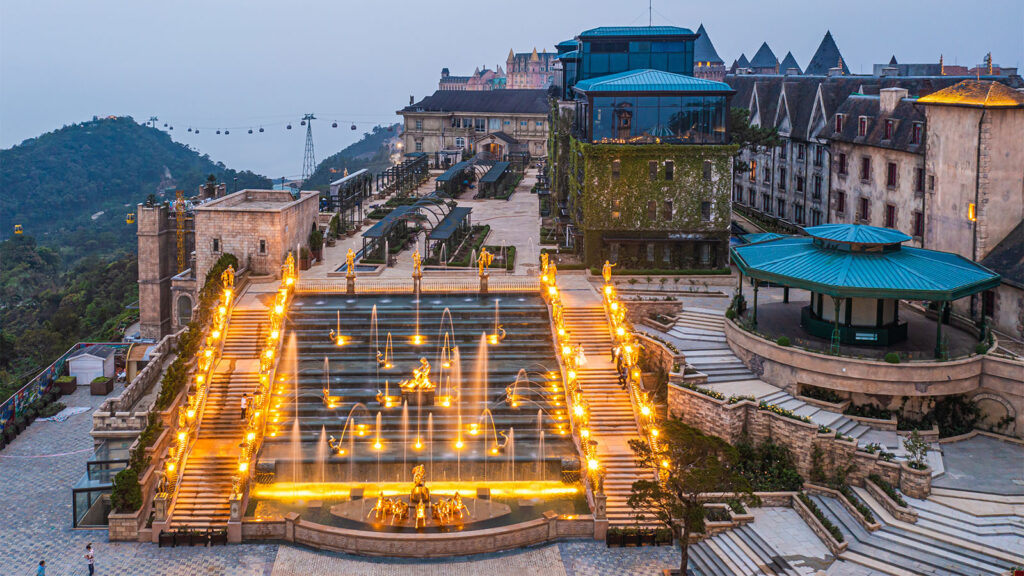 Following the mindset of bringing the word back to Viet Nam and bringing Viet Nam out to the world, this construction is modeled on The Grand Cascade of Peterhof Palace complex. Frilli and Sun Group have collaborated on research, selection, and creation processes to deliver the sculptures that fit the theme.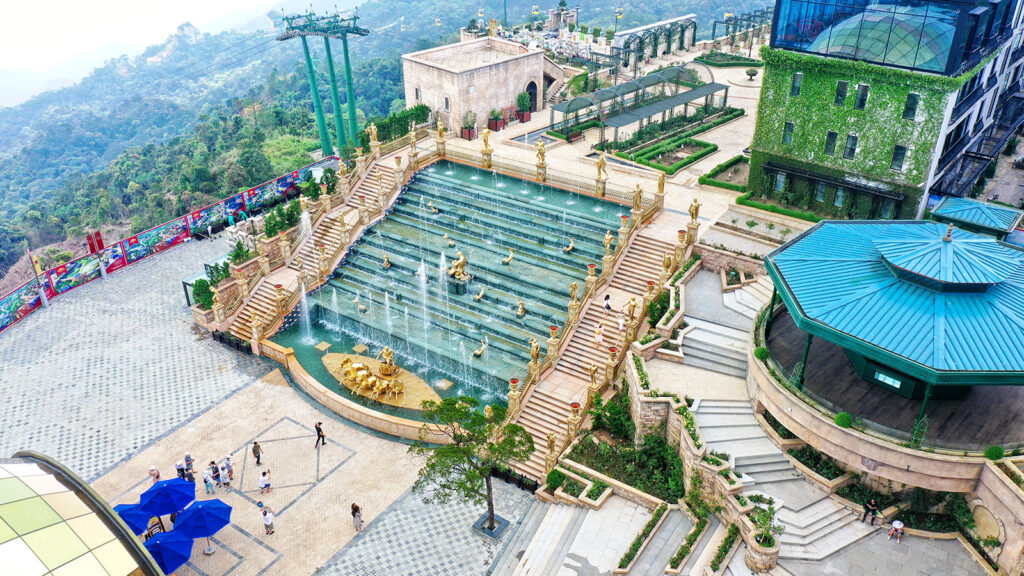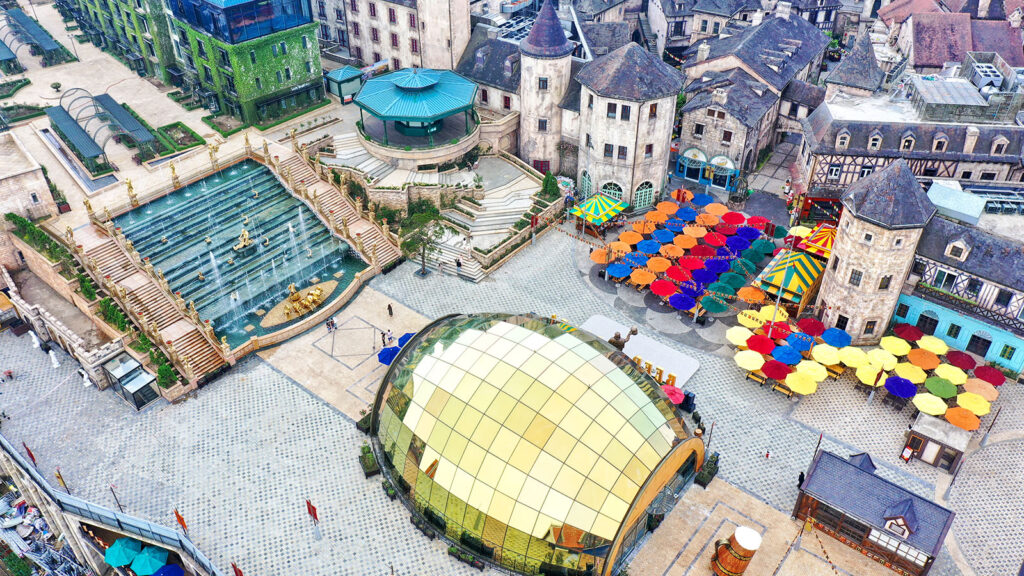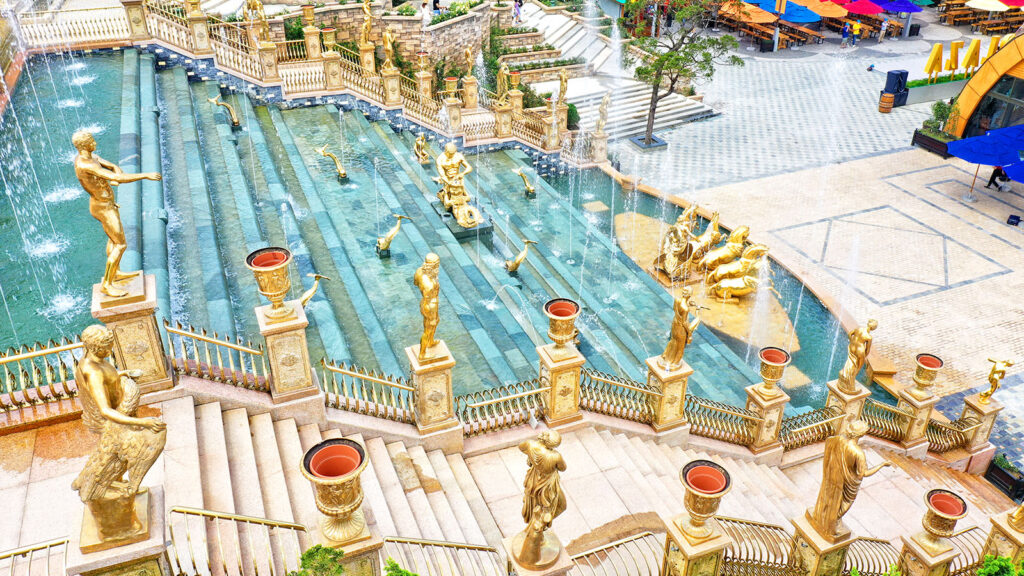 About the Peterhof Palace complex, it resides on the southwest coast of St Petersburg and The Grand Cascade is its most spectacular fountain. The complex was built in the early XVIII century as Peter the Great's commission.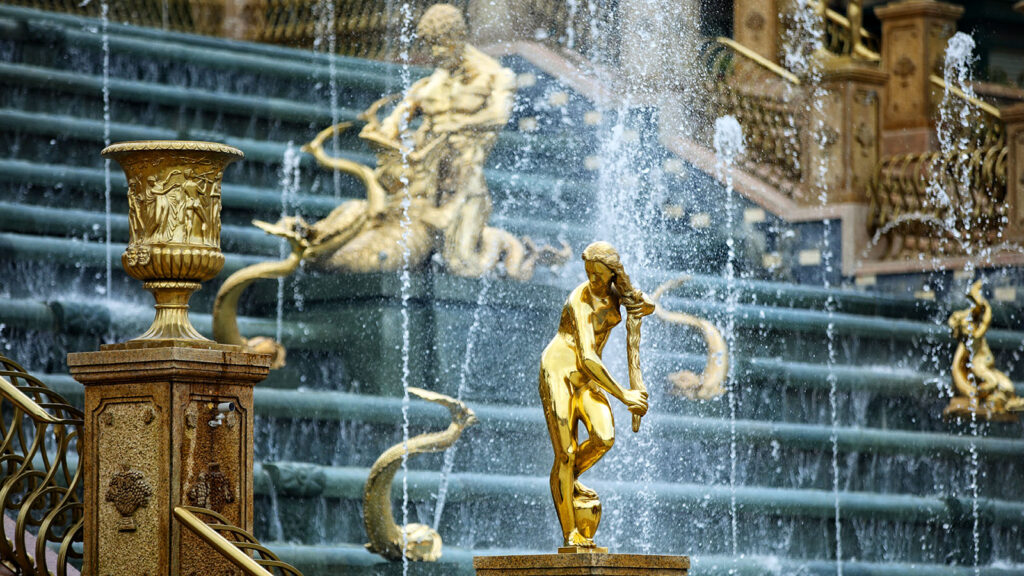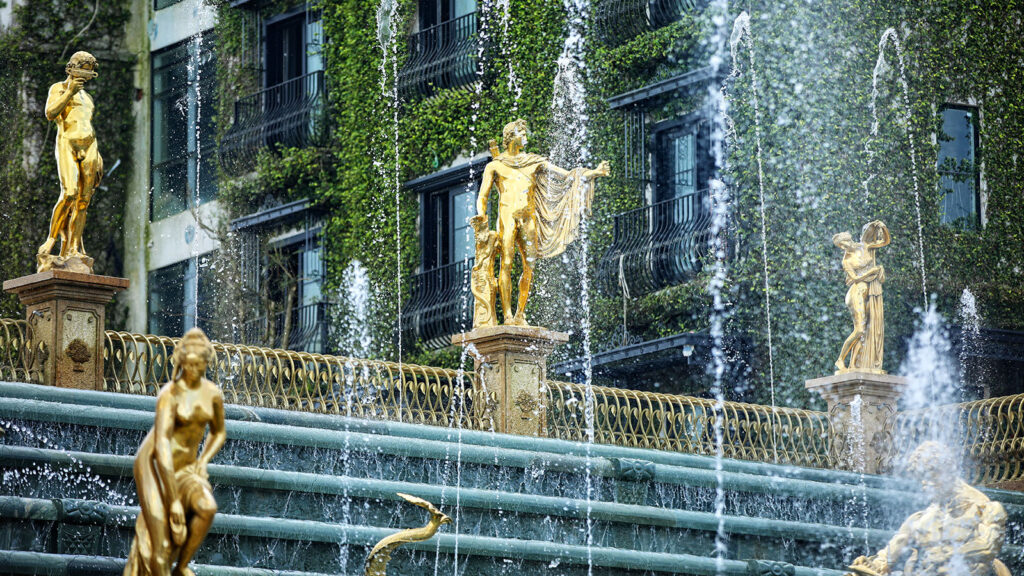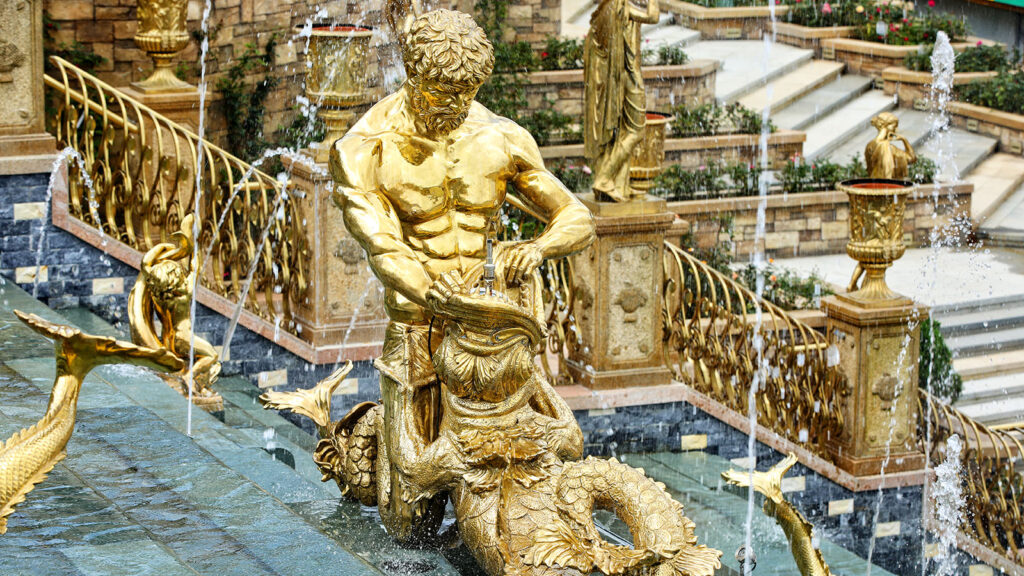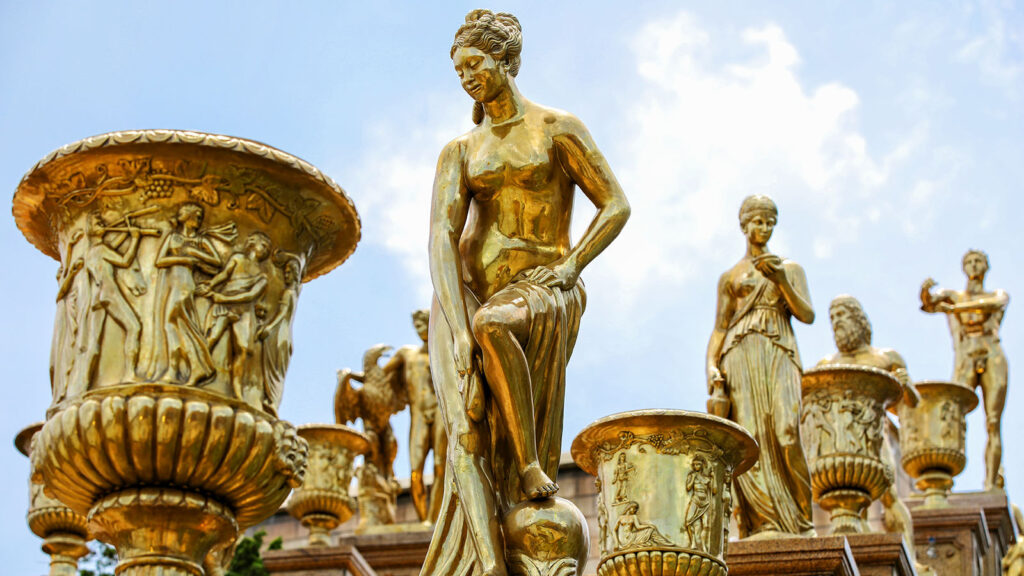 The statues in The Grand Cascade at Sun World Ba Na Hills are human-size and replicate famous ones that are stored in big museums in the world. They are placed at the levels corresponding to the steps of the fountain.
The epic beating of the golden statue ensemble is the horses of Helios and him riding them at the center of the fountain.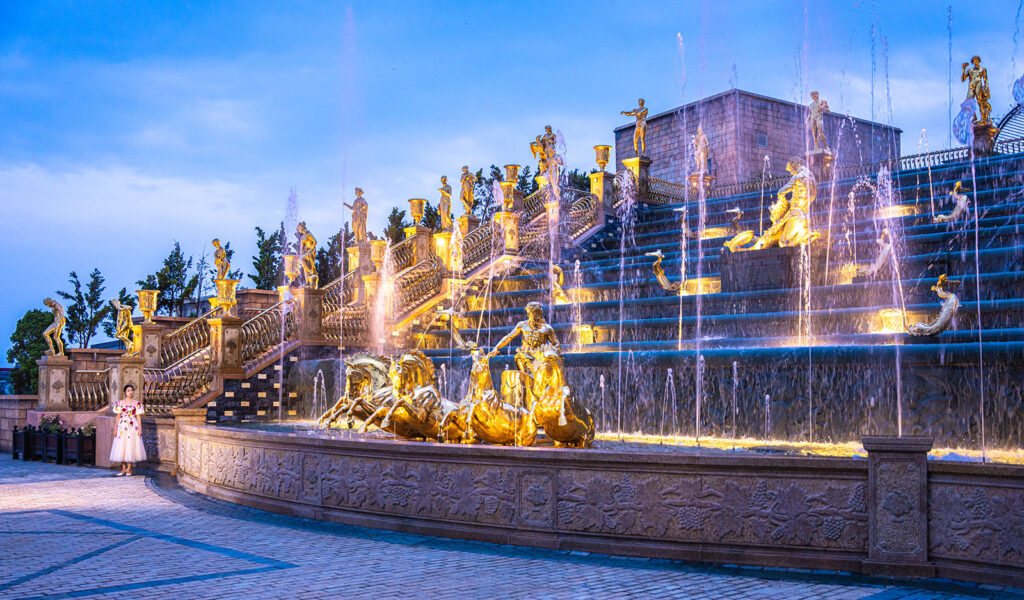 Continuing the success of The Golden Bridge, The Grand Cascade is expected to be a new icon of Sun World Ba Na Hills and opens for tourism this year.