Finding a quiet place is something that many people search for when they live in a large city with a fast pace and plenty of activities happening at once. Come to Del. Garden where you'll find plenty of peace and tranquility, just like in a backyard garden, with delicious drinks and lovely people.
About Del. Garden
The "delete" button on a computer keyboard inspired the name "Del. Garden." Del. Garden constantly strives to create a calm, serene environment by assisting you in stripping away all stress and depression.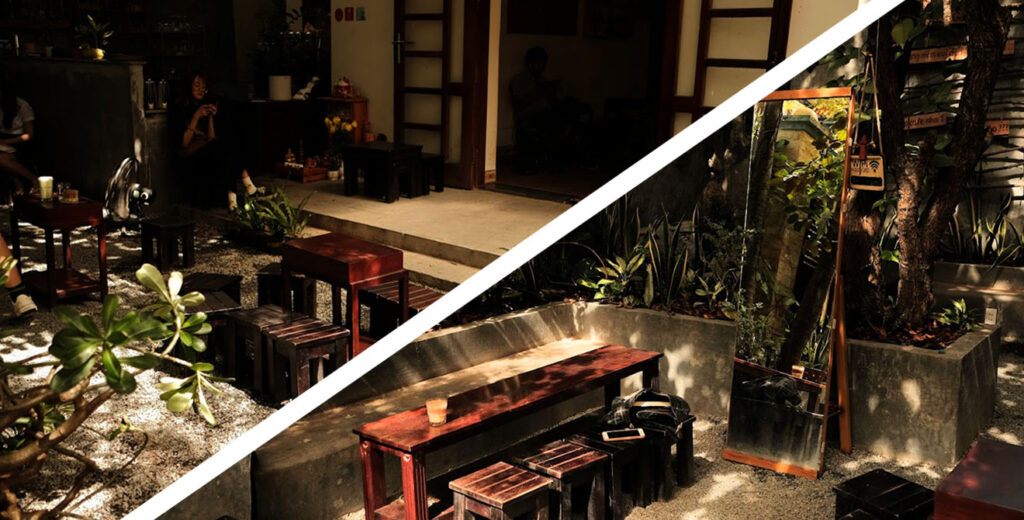 The open area outside, which has a little antique aesthetic, is big enough for you to relax and read, talk to your friends, or simply enjoy a drink.
Del's garden area is a great place to spend a Sunday morning. Get such a coffee, choose a seat in the garden under a tree, and read your favorite book.
Special Drinks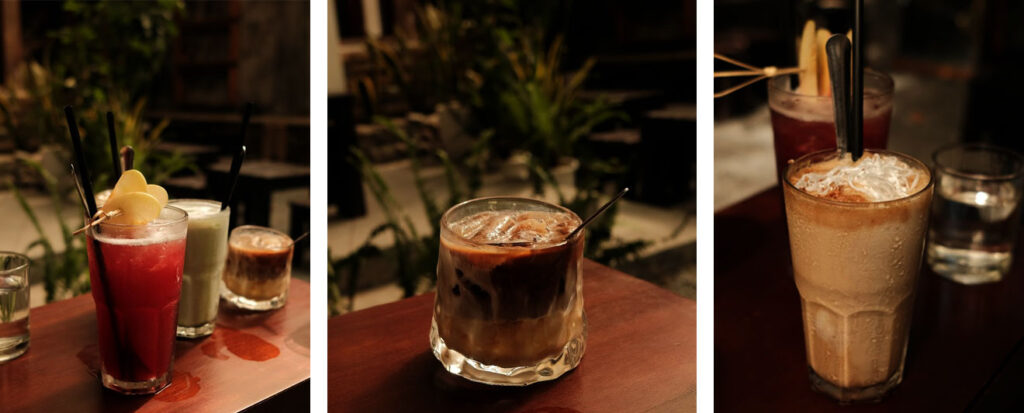 1. Salt Coffee
You must try the salted coffee when you visit Del. Garden. Light coffee flavor; the whipped cream flavor is present but not overpowering. The flavor is enhanced and stimulated by the slight salty aftertaste.
2. Pomegranate apple tea
A vibrant, refreshing beverage that is ideal for summer. A fresh and lingering flavor is produced by mixing a little tea with the natural sweetness of red pomegranate and a little apple freshness.
Tea, but not in a dull way. Pomegranate apple tea is distinctive, energetic, and sufficiently sweet to deliver a wonderful summer.
3. Milk cream matcha
For individuals who enjoy both sweets and matcha's robust scent. The thick and aromatic cream in Del.Garden's milk cream matcha makes it all quite unique. The right amount of ice will cool the matcha without making it taste bland.
4. Coconut coffee
The Del.Garden makes the coffee that I consider to be the greatest. Although coffee and coconut are obviously a fantastic new flavor combination, Del's processing turns the coconut flavor slightly bitter. However, it will be a little sweet; if you prefer a stronger cup of coffee, do not be shy to request a little extra.
Open space to the garden
Surprisingly, all that is needed is a yard with a few little pebbles on the ground and a few tiny wooden seats in the midst of a lush garden.
While summer is not particularly hot, autumn is relishing the chilly wind that rustles through the trees above. The Del Garden is a favorite hangout for many young people, regardless of the time of day—morning, noon, or evening. There is wind and sunlight, and there is a comfortable area where you can chat with friends.
Rest assured that the Del.Garden still has space inside if you prefer not to sit outside. Older furniture and decorations are slightly more vintage than modern. It's entertaining to sit here and play board games with friends.
Decorations
The bar outside of Del.Garden, which has a retro design and a lot of bottles but is unexpectedly attractive, is the place's unique feature.
Absolutely adorable quotations on the side walls have evolved into a quirky and interesting check-in area.
Delightful photo angles can also be found at Del.Garden. Yes, it is vintage and modern, as well as a little cool and pretty.
Each time I go over to Del Garden, it's a unique experience. However, try to go early in the day when the trees start to spread out to catch the sun, the sound of birds singing, and the sound of family members rushing around for family would really make you feel like you are in a "garden." A new day is here!
Address: DEL.GARDEN COFFEE, No. 301/34 Nguyễn Tri Phương street, Hòa Thuận Đông, Hải Châu district, Đà Nẵng city.  
Opening:  7 am–11 pm, every day 
Price: 20,000 VND – 50,000 VND