The restaurant's motto is "mellow" and "joy", keeping with its name Mellow n Joy. This venue is ideal for talks, resting, and making new friendships because it has an open layout and a variety of specialty cocktails with pure fresh fruit juice as its principal ingredient. It is belonging to Da Nang's LGBT community.
About Mellow n Joy
Mellow n Joy has an open concept, a retro vibe, and an interesting antique design. You can opt to relax within to enjoy the peace or outside to observe the bustling bar with its various glistening colors.

Mellow n Joy is situated on An Thuong street, which is both vibrant and calm enough for chill days and a fun night out with friends.
Diverse drink menu
There is obviously more than just beer and wine at Mellow n Joy, which is open all day. Come to Mellow n Joy in the morning to experience the relaxation of the early hours when the An Thuong neighborhood is empty for you to enjoy.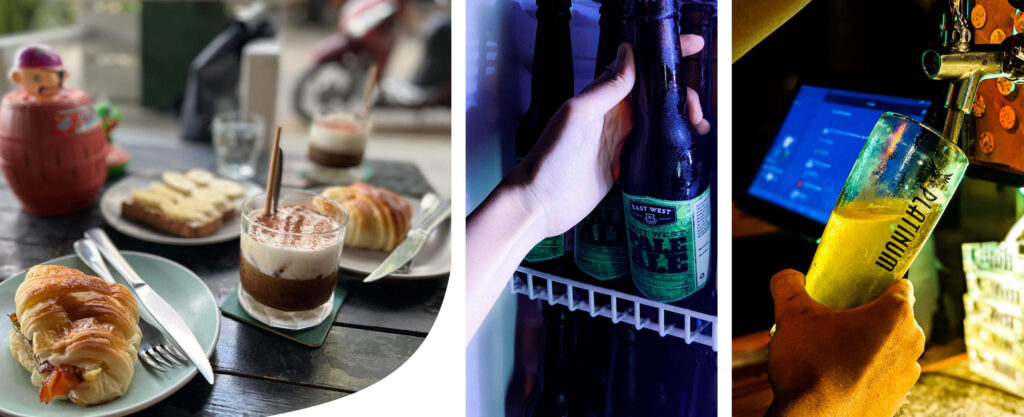 You should taste the salted cream coffee that Mellow n Joy has to offer. From coffee to tea, pure fresh juice to unique smoothies, Joy's menu is comprehensive. Don't miss out on special drinks like chocolate banana smoothies, lotus tea, and salted cream egg chocolate.
Mellow & Joy transforms into a vibrant bar at night, shifting from a vintage cafe. There are wine to be had, Billards pool, board games, and friends to chat with. The cocktails served here have a warm wine flavor and a crisp, slightly sweet taste of fresh fruit.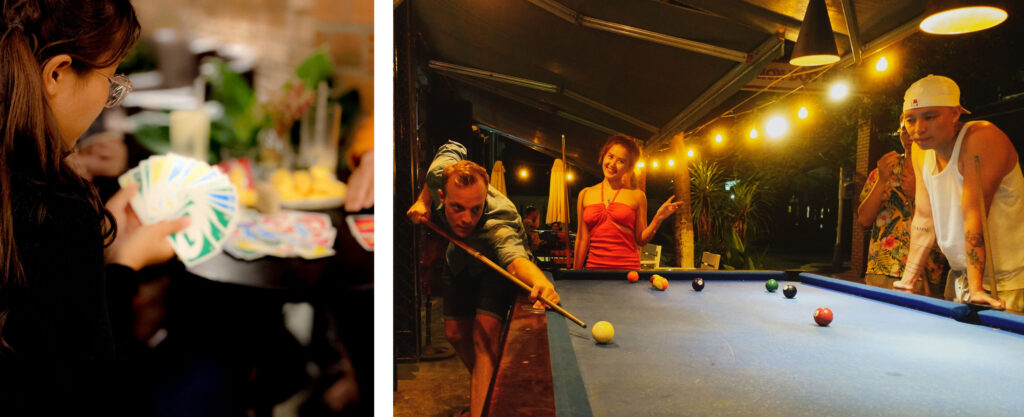 If you wish to visit Mellow n Joy but are unable to drink alcohol, don't worry Mellow also offers cocktails to those who are alcohol-free.
Special bar for LGBT community in Da Nang
Da Nang has no shortage of clubs and pubs, but lesbian and gay bars are probably still pretty new to this charming city. LGBT people are always warmly welcomed at Mellow n Joy. This is a place to share, communicate, and relax in addition to exchanging and making friends with other acquaintances from the area.
Additionally, this is regarded as the location for the most exceptional and unique Pride Month initiatives and events. Events are regularly arranged to promote LGBT awareness and to bring people together.
Exciting events
Besides the events in Pride Month, Mellow n Joy also has other special customer appreciation events. Subscribe its fanpage so that you will not miss the latest ones.
Happy Hours: 5 PM- 9 PM
Monday: movie night (House of the Dragon series) – Free Popcorm.
Wednesday: 7pm Free Jive dance class (10% discount for dancer)
Thursday: Lady Night (free first cocktail for all ladies)
Friday: Rainbow Night (free 6 shot Rainbow from 4 people + 20% for LGBT community)
Sunday: Movie Night – LGBT+ movies
Thank You Night: Last Friday of the month
Address: 41 Ngô Thì Sĩ street, Bắc Mỹ An, Ngũ Hành Sơn District, Đà Nẵng city.
Hotline: +84 77 558 4472
Facebook: https://www.facebook.com/mellownjoy
COFFEE: 6.30am – 7pm
BEERS & WINE: 10am – late