Batik Air is bringing back flights to Da Nang in Vietnam after a hiatus during the border closures of 2020 – early 2022. The daily service from Kuala Lumpur International Airport (KLIA) to Da Nang International Airport in Vietnam, starts from 6th December 2022. Da Nang International Airport is an important gateway to central Vietnam.
Flight OD502 will depart Kuala Lumpur International Airport (KUL) at 09:35 am and arrive into Da Nang International Airport (DAD) at 11:10 am after a two and a half hour flight. Both times are local.
The return flight OD503 will leave Da Nang International Airport (DAD) at 11:50 am after a 40-minute turnaround and arrive back into Kuala Lumpur International Airport (KUL) at 15:40 pm. Both times are local.
In response to demand, Batik Air is offering a special re-introductory all-in, one-way fare for Kuala Lumpur – Da Nang flights, starting from RM299 for Economy Class seats, inclusive of 20 kg baggage allowance. Tickets are now available for booking. Please note that since October 2019, complimentary meals are not included for Economy passengers, but may be pre-booked or purchased on board.
Batik Air fleet
Alongside their Boeing 737's, Batik Air Malaysia also operates 12 ATR 72-600's, which are primarily used on domestic services throughout Malaysia. For the mainline Batik Air fleet, they operate 35 Airbus A320ceo's (Current Engine Option), one Airbus A320neo (New Engine Option), two Airbus A330-300's and 26 Boeing 737-800NG's.
The carrier has further orders for five more Airbus A320ceo's, 125 Airbus A320neo's, 65 Airbus A321neo's and 16 Boeing 737-800NG's which is a backlog of 215 aircraft.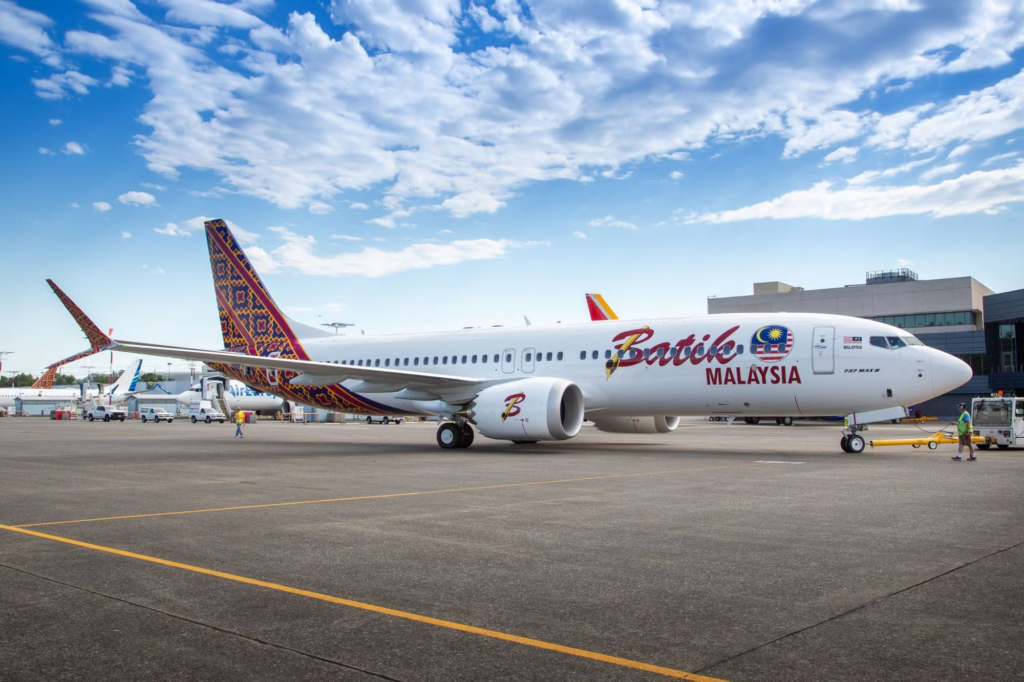 Batik Air itself has been around since May 2013 and is primarily owned by the Lion Air Group, who also run Batik Air Malaysia, previously known as Malindo Air, mainline Lion Air itself, Thai Lion Air, Wings Air and the newest member of the group, Super Air Jet, which only commenced operations in August 2021.
Across the entire group, they have over 300 total aircraft, which is a mix of ATR 72-500's and 72-600's, Airbus A320ceo's and A320neo's, Airbus A330-300's and A330-900neo's and both Boeing 737-800NG's and Boeing 737 MAX 8's.
The group also has an extensive order backlog of aircraft consisting of more Boeing 737 MAX 8's, Airbus A320neo's, Airbus A321neo's and few ATR 72-600's remaining to be delivered in the coming months and years.
Da Nang offers the visitor a wide range of activities and easy access to nearby places of interest. From the scenery around the Bà Nà hills to the west of the city, or enjoy the beautiful My Khe Beach. Enjoy the show at the fabulous Dragon Bridge on weekend nights, or shop at the night markets.
"The restart of direct flights to Da Nang from Kuala Lumpur is a strong reflection of Batik Air's continued efforts to strengthen the airline's regional foothold." – CEO of Batik Air, Capt. Mushafiz Bin Mustafa Bakri
He added that the airline also offers seamless connectivity via KLIA for travellers from other countries including Indonesia, India, Pakistan, Bangladesh, Nepal, Thailand, Singapore, Australia.