Along with wandering the old town to immerse oneself in the history of Hoi An, a wonderful option for light days is picking out a good coffee shop for yourself. To feel like an "ordinary" day in the heritage area of Hoi An, get a cup of coffee with unique beverages, "memorable" teas, and lovely desserts.
Where is Bill's coffee shop and what do they have?
Near the old town, on a quiet main street with interesting minimalist architecture, is where you'll find Bill Coffee. Bill preserves Vietnamese culture's tendency toward morning coffee while also including modern characteristics for other days.
There are three distinct zones in the Bill space, each of which will inspire a different mood.
The street and sidewalk both have a little layer of dust, giving off the impression of Vietnamese people who enjoy their morning cup of coffee while also enjoying people-watching. All you need is a mate, a cup of coffee, and a small table. watching the stream of people slowly making their way home after a busy day while seated in front of Bill's house.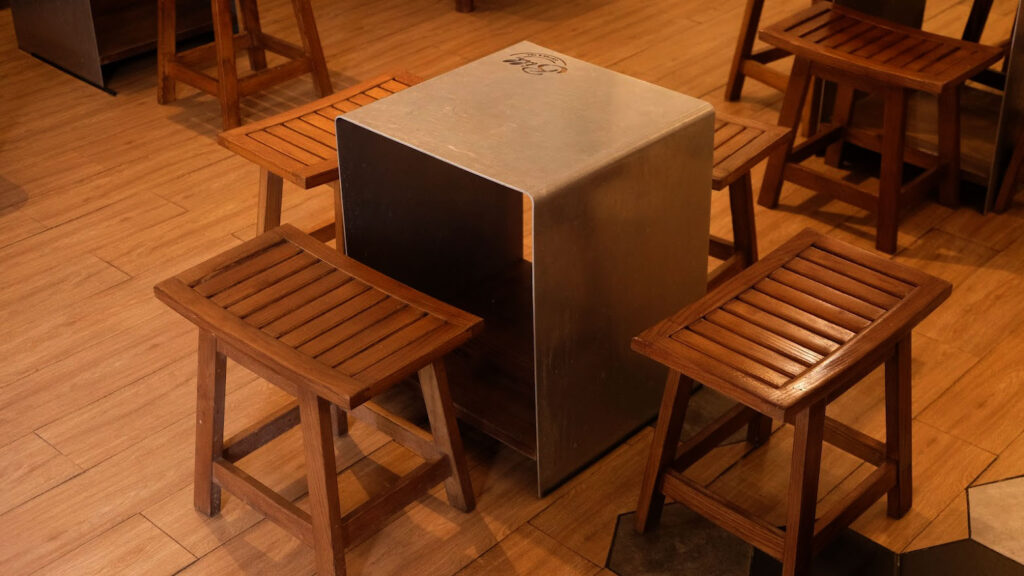 If you need a peaceful chance to relax with a delicious cup of tea and some soft music but have a full day at work, the area in the garden or on the second floor becomes more suitable. Being able to work while seated beneath a big tree in Bill's garden on one side is incredibly relaxing. In addition, if you want to spend some time in private with friends, the second floor is a good option.
Bill is the kind of coffee you should try to go to whether you want to relax, keep working, or just listen to music while feeling the bustle of the streets. Bill is always ready for every sunny day feeling.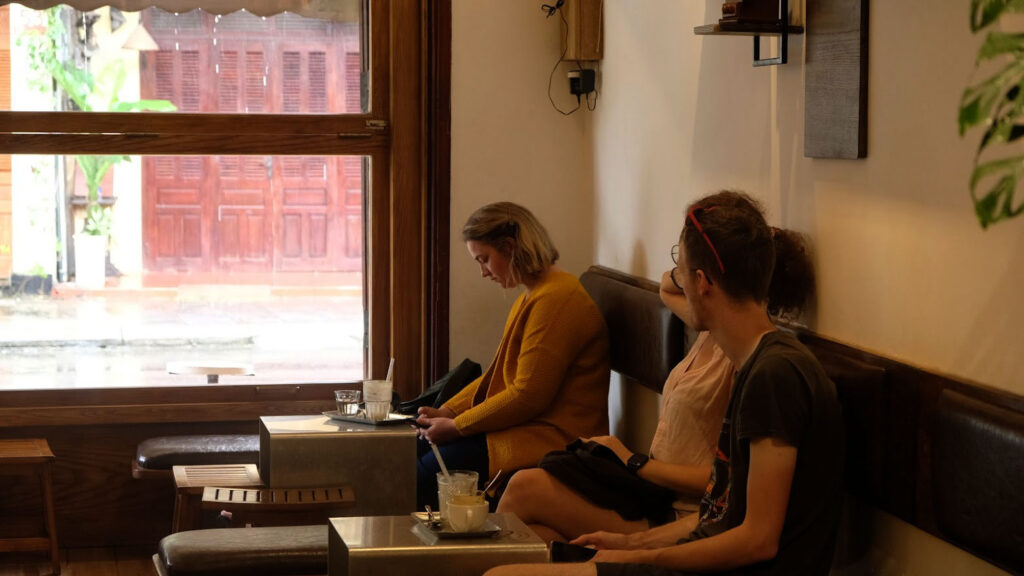 The thoughtfulness in each drink
In addition to the unusual places where people may go every day for coffee, one of the unique things that cannot be overlooked when people talk about Bill is the drink; there are still certain cups of tea that "cause beloved remember."
Traditional coffees, creative coffees with fresh flavors, and more specifically, tea cups with a strong and flavorful tea-making approach, are all on Bill's menu. The drinks at Bill are claimed to be very carefully chosen, both in terms of quality and decor, to provide consumers with the greatest experience. In fact, the teas here had such a lasting impression on me that I visited Bill again as a result.
1. Egg coffee
Egg coffee may be the least common and best-tasting coffee in Hoi An when compared to other types. Bill's egg coffee is a luscious, creamy custard on top with a dusting of cocoa powder. Fat but not overly sweet or fishy The coffee layer beneath is just right—fragrant, it's bitter, and mixed with the egg layer on top.
It should come as no surprise that Bill sells a lot of stuff.
2. Whole-leaf milk tea
I frequently visit Bill because of the wonderful whole-leaf milk tea that makes. Bill's whole-leaf milk tea is more than just the aroma of oolong tea, in comparison to other milk teas with a little fat and a strong milk flavor. Just then, the aroma of tea lingers in the air, tempting everyone to take a sip. Bill will accommodate the amount of dark or light tea for each kind of drink in accordance with each request or desire made by the customer.
The concept of drunken coffee or drunken tea is obviously common in Vietnam, but if this is your first time visiting, it could also seem unfamiliar. You feel uncomfortable after drinking tea or coffee. However, this is only the body's natural reaction to consuming more tea or coffee than usual.
Additionally, the tea at Bill's might make your heart race. Bill has to be reminded to be able to match your strength level and enjoy an excellent cup of tea.
I really fell in love with Bill's Whole Leaf Milk Tea the moment I had it for the first time. I shook a little afterward because my body wasn't used to such a powerful amount of tea. But that tickles my interest in milk tea, a key component of a tasty drink.
Although the name "whole-leaf milk tea" is only a name, it also identifies the ingredients. Whole Leaf Milk Tea is produced from carefully chosen tea leaves that aren't shredded, giving the tea a deeper, richer flavor.
3. Salt coffee
Along with drinking standard coffee like milk coffee and black coffee, people to Da Nang – Hoi An also enjoy salted coffee. Finding a place that sells good salted coffee that is delicious or authentic to flavor is one of the most interesting aspects of the selection process.
Simple materials like coffee, milk, and a little salt are also used in Bill's salted coffee, but variable processing creates salted coffee with various flavors.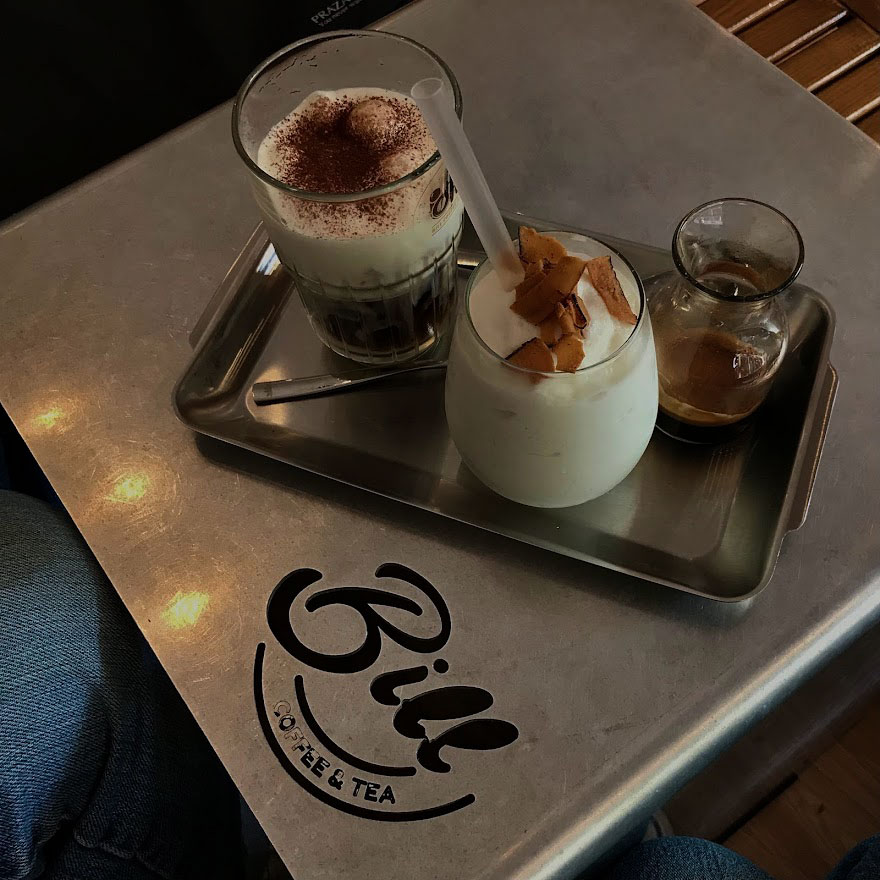 Bill serves salt coffee with a bit of milk fat, combining sweet and bitter coffee. The salt will remain on the taste after the first few sips of coffee and cause weird feelings regarding this drink.
4. Brulee Coffee
The drink is like a dessert, the drink comes from France with the same material similar to flan, and is loved by many foreign customers.
Iced egg coffee – dessert
A new choice if you like the soft, fragrant egg taste of the shoulder but with a bit of cake flavor, with the layer of sponge that melts on the palate, then Brulee coffee is definitely the perfect option.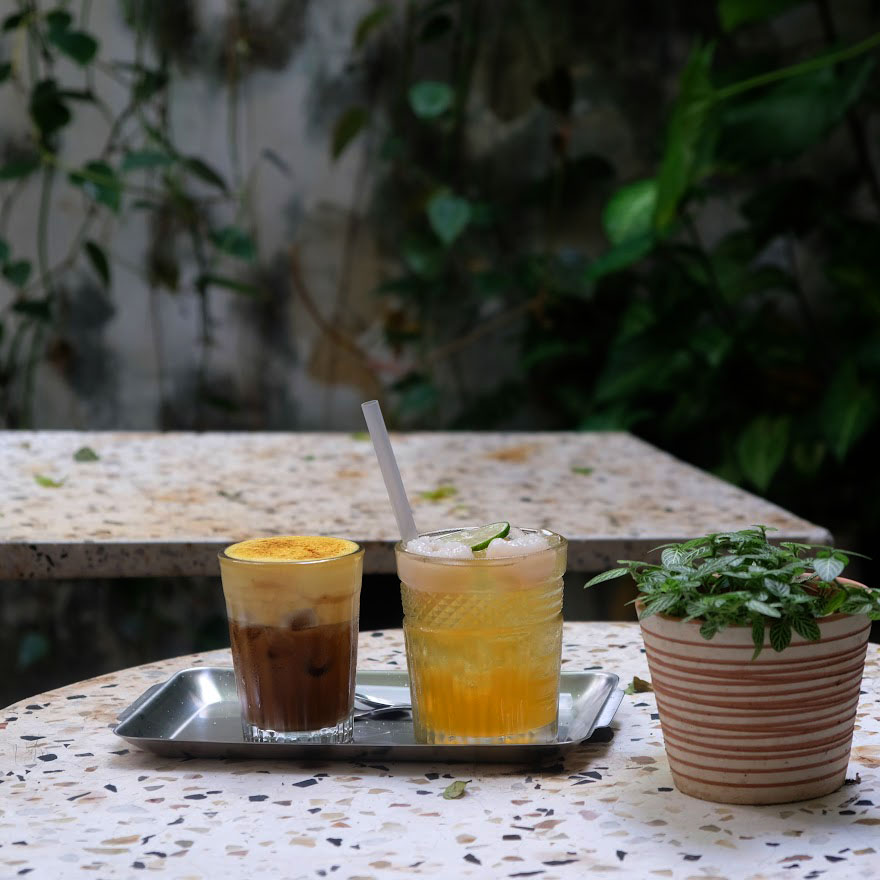 Brulee's egg toppings are lightly charred over a fire to burn off the sugar, making it softer and sweeter. However, the thick layer of coffee underneath will balance out the taste and add a bit of bitterness.
Bill's coffee, is thoughtful in each drink, and service style and creates a peaceful space. Bill has an exclusive flavor attributed to carefully chosen ingredients and research on tea brewing periods for various drinks.
Bill's space is not only ideal for people of all ages, but it also offers a quiet chilling garden, a space on the second floor to work and study, and areas for dates and chatting with your friends afternoons.
Don't forget to enjoy a tasty cup of tea, a cup of aromatic coffee, and a Vietnamese coffee shop when you visit Bill Coffee.
Address: 22 Trần Hưng Đạo, Hoi An
Tel: 070 260 5589
Facebook page: https://www.facebook.com/billcoffee.hoian