Noi is more than just a coffee shop, it's also a place to keep old items like treats from your youth and old utensils. In the center of the historic house, connecting coffee took on a natural tone, providing a unique aesthetic in the center of the busy metropolis. Nối coffee is a place where you may relax and feel nostalgia for the past.
About Nối coffee
The decor of the store, the way the tables and chairs are arranged, the merchandise, the music, and even the menu all adhere to Nối Coffee's old retro and vintage aesthetic.
Address: No. 113/18 Nguyen Chi Thanh Street, Hai Chau District, Da Nang City
Opening:  6 am–10 pm, every day 
Price: 15,000 VND – 45,000 VND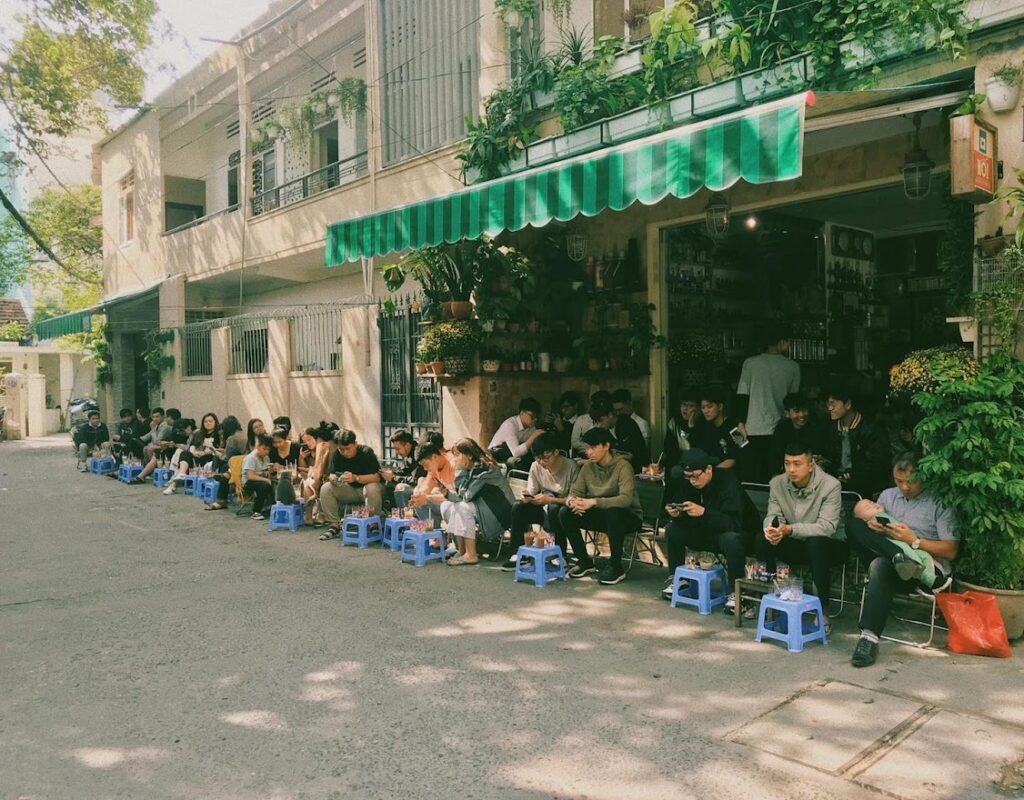 On Nguyen Chi Thanh street, a little alley leads to the Nối Coffee. Up to three locations that are connected by a system of trees can be found nearby. Nối appears to be in a different location in the middle of the hectic, congested city core; quiet, airy, cozy, and, of course, away from the commotion of a busy city.
Attractive and special in Nối coffee
1. Diverse drink menu
You will find a wide range of options when it comes to drinks in Nối, from simple to complicated. Everything from coffee, juice, beer and even tea is available on the menu. You can find a drink that is perfect for the season, the taste, the setting, and the disposition.
Egg coffee and cacao with egg cream will undoubtedly be the most popular drinks at the shop. Not very sweet, fatty, with a dash of salt and ice to enhance the flavor. Despite being straightforward, the decoration is excellent. If you don't like coffee, cacao is a decent substitute for egg coffee's distinctively bitter flavor layer. Does not lose any of its bitterness when combined with cacao egg cream, but it does become more fragrant and pleasant.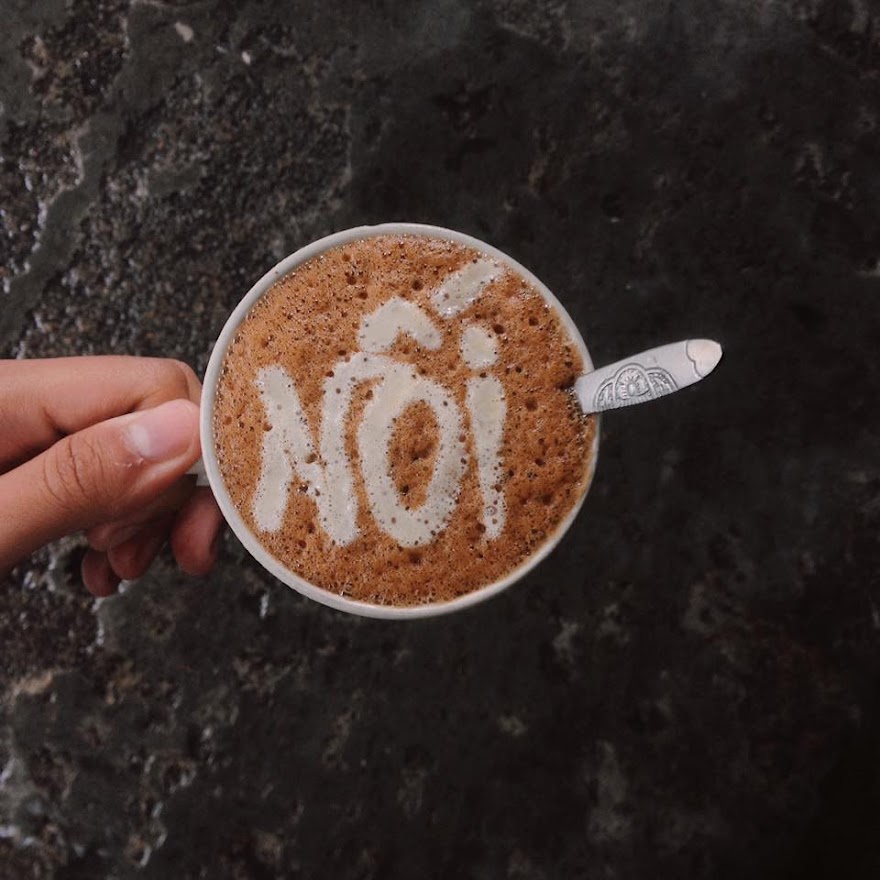 Bac Siu is another drink that attracted young individuals who came into the store. Just by looking at the decor, you can identify Nối Coffee as the location with certainty.
2. Peaceful and ancient space
It is remarkable that Nối Coffee has a tranquil atmosphere, curiously removed from the noise, given that it is situated in a small alley off of Nguyen Chi Thanh street in the middle of Da Nang city.
With vintage cassette players, black and white televisions, radios, and other items from older times, Nối Coffee brings us back in time. Nối also operates a tiny grocery store where she sells things from our youth like coconut sweets, miliket noodles, and peanut candy. For some individuals, these foods have an odd fascination. Remind people of their humble beginnings and youth with basic snacks.
Nối feels at home in the calm alley, which is surrounded by greenery from plants, and trees. Is not it wonderful to just be there, chatting with friends while seated at a little table and on small stools?
3. Express yourself confidently
Nối Coffee has the particular feature that, while being a nostalgic and old space, the majority of its consumers are young. Perhaps those kids wish for their youth even more.
You may completely smoke and play a guitar in an open area. The store's policy is to "go gently and speak softly" so as to maintain the space and allow other customers to visit, but not so that it can be noisy.
Younger generations are open-minded and can arrive in any clothing with confidence. From classical to modernity, basic to colorful. There will be no restrictions on anyone's ability to express oneself. This could possibly be the reason Nối Coffee is drawing young individuals with increasing amounts of personality.
Nối Coffee is more than just a coffee shop; it's also a location where we may rediscover our youth and find calm away from the busy downtown. Come to Nối to experience the memories of the past and to relax in a comfortable environment with friends.